Couch Talk Episode 81 (play)
Guest: Sunil Subramaniam (Former TN Cricketer, and R Ashwin's Coach)
Host: Subash Jayaraman
Subscribe to Couch Talk podcast on iTunes. Also available on TuneIn Radio and YouTube
-—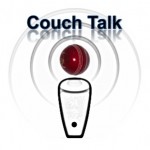 Subash Jayaraman (SJ): Hello and welcome to Couch Talk. The guest on this episode is former Tamil Nadu cricketer and R. Ashwin's coach, Sunil Subramaniam. He talks about his playing career and the reasons why he never got a chance to play for India, spin bowling mechanics, what he saw in Ashwin as a youngster, the effects of T20 on bowling skills, amongst other things.
Welcome to the show, Coach.
Sunil Subramaniam– Hi!
SJ– It is a pleasure having you.
SS– The pleasure is mine.
SJ– So, your first class career lasted 13 years from 1988 to 2001, when you played primarily for Tamil Nadu, and then for Assam, and yet you did not get a break through to the Indian side. Why do you think that was so?
SS– I still haven't figured out why I didn't play. One of the reasons can be that we were not playing as much cricket as we are playing now. Also that once you got into the team as a bowler, it was that much harder to get out of the team. So, we had all the spinners coming out from the South Zone, from the teams in the South- Tamil Nadu, Hyderabad, Karnataka, Andhra, Goa and Kerala. We had most spinners coming from this part. We had Anil Kumble. We had Venkatpathy Raju. We also had other bowlers like Ananthapadmanabhan from Kerala and Venkataramana from Tamil Nadu, Kanwaljit Singh from Hyderabad. There were plenty of them. I still haven't put a finger on why I could not play. I was getting as much or more wickets as any in the South Zone.
SJ– Your teammate, Venkataramana- he got a break through, he played a Test, he played an ODI. When you started off your first class career, you had Arshad Ayub and Ravi Shastri in the squad. I thought that in the 1992-1993 time when it was open,  and  Kumble got a chance, [Rajesh] Chauhan, Raju etc got a chance, it is a mystery to me. And it must be one to you too.
SS– It is a huge mystery. The whole of India knew that from 1991 to 1994 I was the best left arm spinner in the country. That was an open secret. I am not boasting, it was an open secret. I was the best leftie going around them. On hindsight, there was a Hyderabad captain and an Hyderabad spinner. They never changed the left arm spinner. They never thought of it as an option. There was a time when even Kumble was dropped and he got back. That was the only department that never changed, for providence or whatever reasons.
SJ– Why can't two left arm spinners be bowling in the same team? Is it terrible to play two similar spinners playing in the same team? We have seen Shane Warne and Stuart MacGill bowl together for Australia.
SS– We also had Venkataraghavan and Prasanna who played in about ten matches together. But, sadly,  I don't think my own state pushed my case, to be honest. You need somebody from your own place to back you strongly. Strangely despite all my performances, [I didn't get that]. Today, TNCA is run in a much more professional manner who care for the players. Things have changed since when I was playing, it was an indifferent organization. They didn't care. That could be one reason.
SJ– After you retired in 2001, you became a coach. How quick was the transition from a player to a coach?
SS– Honestly, it was purely an accident. In my playing days, I was the last "coach" man, I was the most anti-coach player, probably because of the kind of coaching that existed then. They were more like supervisors. They had no value additions to the team, but they were around the team. That was the idea of a coach then.
I wasn't too keen at all. When I quit cricket in 2001, towards the end, there were too many episodes in my life where I had to take a break from cricket because cricket was my bread winner. In Chennai, we play in the Corporate League, in the first division. Corporate sector spends a lot of money in cricket. But, the way they were going ruthlessly chopping and changing players, I had to take a call whether it was worth it, with a young family. Even during my playing days, I had a very decent corporate career going. Even upto the time I was captaining in the Ranji Trophy, I was in HCL. Prior to that, I was one of the few guys who would work regularly and still play cricket.
So, I had to take a call with an injury to my leg. I had two simultaneous injuries, where blades had to be inserted into both my legs. I had to take a call if it was worth playing cricket at all. Once I quit cricket in 2001, I quit it completely. Believe me, somebody like me, who was cricket mad, it was a hard decision to make. From 2001 to 2005, I didn't even go to a cricket ground.
SJ– How did it then come to be, that you became a coach?
SS– In 2005, the TNCA Academy was being headed by R Palani, who was a college mate, a different college but same batch. He called and asked if I was interested in coaching. My first reaction was "Are you serious? Do you think you have the right guy?" He responded, "No, if the next generation of spinners have to be spotted, you need to play a big part in it. He said to boost my confidence and ego. I asked for time to think about it. I took a day to think about it and said that I will give it a try. I had no doubts about me knowing the medium but the medium now has to accept me. I had to give it a shot and I was asked to look at the next generation of cricket. Within a matter of days, I knew that this is what I wanted to do.
SJ– Now, you are R Ashwin's coach. You still function at TNCA Academy, or you have your own academy?
SS– At present, I am at a training of district camps, TNCA is heading it. I am the head coach of the TNCA Academy. Ashwin was first spotted at the TNCA Academy. It was my first assignment. When my first assignement came in, Ashwin was one of the probables in u-19 I think. That is when I spotted Ashwin. I had then joined as a coach in the academy. I am now the head coach. I do coach privately too, but that is apart from my work at the TNCA Academy.
SJ– When you look at a a young player, a spinner, what are the attributes that you want to see in them that will allow you to work with them? What were those attributes that you saw in Ashwin?
SS– I just look at the basic things. One, does he have the ability to get enough revolutions on the ball? Second, that is an assessment that I make when they play matches- does he have the ability to take punishment? A spinner must have it in him to take punishment. By that, I don't mean he has to be punished always; but how he comes back after punishment. We don't have the tools to intimidate a batsman. Our stock and trade is cunning, intelligence; it is a lot of skill. Does he have the heart to go with it? Once I am convinced of either of them, then I back these guys to the fullest.
SJ– What were the attributes that you saw in Ashwin that impressed you?
SS– Apart from the obvious, which is that he is all tall as me, we had almost similar actions. If you ask people from my time, he was the mirror image of my bowling action of left arm spin. So it was easy for me to know that he was going to get a fair bit of bounce. But, what struck me was his intelligence. His use of angles, length and width of the crease. Also, guessing what a batsman was likely to do. And the kind of field placing that he is comfortable with. Those are the factors that struck me immediately – that this guy not only loves bowling, he also has a fair idea of what spin actually is. For somebody who started out at 18 or 19, I thought that was a big thing. That was not pretty normal with 18 and 19 year olds, because at that point of time they are still thinking of spinning the ball, landing the ball there, putting the pressure on the batsman. You will leave the other aspects like field placing to the captain. Here is a guy who knew what the ball is supposed to do, where this guy is expected to play and what are the plans to keep that guy in check and put pressure on that guy. He was pretty clear at 18 itself.
SJ– It is an interesting point. We have had spinners like L. Siva, Maninder Singh, even Harbahajan who came and played for the national side at a very young age, out of which only Bhajji has gone on to have a long international career. Is there a right age for a spinner to enter into the international stage? Should they have 3-4 seasons of first class?
SS– Absolutely. I believe a spinner should put in 3-4 years of first class cricket, go through the grind of first class cricket simply to understand what I said earlier – the ability to take punishment. What does he have within him? Nobody knows that in the first year. In the first year, there will be turn, a wave of enthu(siasm). He is talented, it is not that the talent will come down in 3-4 years' time. But, the Indians are traditionally very good players of spin and we will find a way out to play the spinners. What does the bowler do to sustain his own strike rate? Surely, year 2 and 3 is when he gets tonked around a bit. Word goes around about what kind of bowler he is. It helps that he puts in 3-4 years. because they are talented, they will make informed choices. They will be ready for that level. My belief is that he should put in 3 to 4 years of domestic cricket.
SJ– There is a question from listener Aditya in terms of you interactions with Ashwin – how often do you interact with Ashwin? Do you travel with him? Whether he is playing for his franchise or with Team India, or when he goes abroad.
SS– In 6 seasons of IPL, I have not watched a single game at the ground. I don't go to the ground. That does not hold my charm in T20 cricket. In my playing days, we used to play a lot of 20 and 30 over cricket on a daily basis. It doesn't hold any interest to me anymore. I do give him a lot of ideas about what we did on the ground. As far as the duration games go, yes. In fact, when he was making his debut, I insisted that I should come to the ground and watch his debut. I had told him when he was going through the ranks – he was pretty keen that I come and watch him play – that I will come and watch him play when he makes his Test debut. When he made his Test debut, I was there to see him at Delhi. I don't travel abroad. Beyond that, we are in the era or technology- Skype, WhatsApp. Whatever, name it. If there is an issue, we talk to each other and sort it out. In this day and age, it is not necessary to travel with the team.
SJ– During the recent India vs Australia series, I saw you sitting at Chepauk. You were in Pavilion terrace right behind the bowler's arm. I wanted to ask you something, but did not want to bother you at that time – what were the things that you are looking for when he is approaching the crease, how he is bowling? Also, in other bowlers. What do you observe?
SS– Usually for the u-19 team of TN that I coach, or any team that I am a coach of, including my playing days, I like to sit right above the sight screen. It gives me a bird's eye view. In a bowler, I watch for how close one gets to the wicket, the width of the crease, the space between both the legs, the alignment of hips and shoulders to the intended target. One doesn't get a better view than that. I always made it a point to sit there and watch. In this case, we did work on it. We had 9 sessions where I had pointed out a minor issue with his bowling action, which happens to bowlers. It happens, they play in all forms of the game and play continuous cricket. Some habits are bound to creep in. I had noticed that his front foot was going so far across that he was rarely aligned to the target. His follow through was finishing so quickly that he was tracking the ball short. At this particular instance, my eyes were hooked on to the legs. Where was his front foot landing? Where was his back foot landing? That was one reason why I was there.
Second thing was- how he is using the width of the crease? How much is he using it, when is he using the width of the crease? Is he getting closer when he is bowling to the left handers and things like that. When I saw him do that on day 1, when I was watching from the other end, I could see what he was doing exactly what we were doing in practice. His transfer of weight was so smooth that the ball was flowing out of his hands.
SJ– He had, by standards of his debut series against NZ at home, a tough tour of Australia, and an even tougher series vs England at home. Were you able to pick the problems during that time, or you had to wait till your training sessions back home in Chennai?
SS– I had pointed this out before the last test of the England series when there was considerable pressure on him. In this case, the work that I had put to him in the formative years in first class years was the toughest. What I am doing now is probably the easier part because in India, first class cricket is ruthless. You, as a spinner, really have to be on the A-game all the time. Anybody who wants to make a comeback to international cricket, he shudders at the idea of playing first class cricket again. For a batsman, it is a different case. For a spin bowler, he will shudder at the very idea of playing a couple of seasons of first class cricket to make a comeback. So, the time that I had put with him in the first class cricket, and he'd done the hard yards. We don't have the tools. We are at the grounds and we watch the games with our eyes. We don't have TV, no slow motion cameras.
In international cricket it is the easiest thing to do. I did spot that out in the England series. I told him so. He agreed. As far as alignment of front and back foot goes, I have always had a problem with him right from his formative years. He was never a conventional bowler when he lands on his back foot. He never was. But there are parameters and tolerance levels. If he goes beyond tolerance levels, then obviously, you are not going to hit the target. That was what was happening in the England series.
In some ways he was lucky. There are plenty of instances of cricketers getting tougher teams first. Imagine Maninder- he had all the tough teams when he first played. What if he had the series that Ravi Shastri had? If he had NZ once, Australia once, things would have been different.
But there are no ifs and buts in these days. Ashwin has been lucky in the manner that he has gotten all the home series going. The numbers look great. He had only one overseas tour, but rest of them were home series. In some ways, that helps.
SJ– That brings an important point. I asked this to Ashwin and he said it wasn't his place to answer this question. I hope you can. You have a bowling coach with the Indian set up- Joe Dawes. Primarily, he is a fast bowling coach. India plays 70% of their matches in subcontinental conditions where they play 2 or 3 spinners. So, it makes sense to have a spinning coach with the team.
SS– To me, it makes sense. But, the appointment of coach – I don't know what they are looking for in a spinner's coach. A bowling coach should be able to sort out most issues with regards to bowling. Even spinners. Any bowler. When it comes to a spin bowling coach is somebody who is not going to tamper or put his mind on the technical side of spin bowling, but somebody who gets into the mental side of spin bowling. What to bowl, when to bowl, what is the kind of field you need. Of course, he is aware of the technicality of spin bowling. It is essentially a game of chess when a spinner bowls. Here, in the Indian set up, we need someone who has played enough and someone the players respect. if that was the only criteria and to  be looked into, as most of the series are going to be played at home, then the idea is not a bad idea.
But I am not somebody who is hung over the format of set up. if the board in its wisdom decides that that is the way to go about it, then do it.
SJ– But, in your opinion, should there be a spinning coach also with the team?
SS– In this days, the support staff outnumbers the players. I don't understand why somebody will actually not add to it [with an additional coach].
SJ– Venkatesh Prasad was on the show as well. He was a bit miffed that Indian coaches are not considered for coaching positions with Team India. You might say that you might want to take away the biases as a head coach. But, in terms of skill coaches, in terms of batting or bowling coaches, fielding coaches as well, he was of the opinion that you should have some Indian coaches in these positions because they can relate to the players easily than someone coming from abroad, as well as understand the cultural background having gone through it all. What is your opinion on that?
SS– He is right. In fact, there are plus or minuses in all things. There are plus and minuses in what he said, too. By and large, he is right. There is only one department where I won't quite agree with – that is fielding. Every department, whichever coach comes in, he has to add value to what exists. Time has come for us to add values in from games apart from cricket. You need to bring in baseball, and take people who have excelled in those sports to coach fielding in cricket. As far as fielding is concerned, that is the right line. Get in people where the aim is to catch a ball and the various ways to catch a ball and field a ball. The fielding is one department where we [Indians] have not been good. There have been excellent catchers, but as far as how to go about catching it, I think we need to look outside.
Except that, in all other departments, I fully agree with Venkatesh. There are enough skillful guys, batsmen and bowlers, who are good communicators too, who know the people playing for India right now. So, there is a basic comfort level as well. It is not like someone getting into the side and giving in some kind of Gyan [knowledge] or something like that. There are enough talented guys in India who need to be looked into. I agree with him completely.
SJ– I had Wasim Akram on the show as well. He said that fast bowlers need to bowl a lot in their formative years, in nets, match situations… bowl and bowl. I am assuming the same thing applies for spinners?
SS– 100%. This is what I tell everybody today. Ever since structured coaching has come in India, they have cut it down to the number of balls that one should bowl in the nets. Sorry to be rude, but I told them "Balls to you." The best way to go about is to bowl. Bowl more. The more you bowl in the nets, the better you get. I have always believed that.
Only when it comes to fast bowling, I don't know. The jury is still out there. i don't know that regimenting it to the number of balls per day is the benchmark and this is the thumb rule. How else do you think that bowling has worked from 1870s to 1990s? There is always a case where people have bowled that much and come into game. There have always been cases of people who bowled just enough to be match fit. But, if you see the number of people who bowled to be match fit and their presence in the field, you are limiting the number of balls one should bowl. I have no doubts about it.
Fast bowling is a skill. That is the reason why we do not have (fast bowlers). Despite being a nation that follows the game so passionately, excess of one billion, why do you think we have this issue? Ratio between People who watch the game to the number of people who play the game is high. Look at the passion level. If we have far more people at the grass root level and far more people putting pressure, far more people yearning to play with some skill at some level. Why is it not happening? Simply because it is a skill. It is a very evolved skill to bowl a ball across 22 yards, ball after ball, making the ball do what it does as you see on TV these days. But, to make that happen is a skill. The execution part is not given to all.
In the recent time, what is happening is that everyone wants to come and bowl. Everybody wants to bowl and bat. That is why you are having so many injuries. It isn't enough that you have the passion. Does your body have it in it to drive that passion? In these days, we are seeing too many of them. In a way it is good. But slowly, they will discover that this is not as easy as it feels.
SJ– You already mentioned that you don't have interest in the 20 over format. My question is this- if a bowler has to bowl a lot more and a lot to get better, then how is it that we have a tournament that runs for 2 months where the players are taken around the country, basically living out of a suitcase, checking into hotel etc. how is it helping them in the development of a bowler? I am, of course, talking about the IPL.
SS– To correct you, I am not anti-20-over cricket. I have had my share of 20 over cricket. I find it laborious to go to the ground for 3 hours, spending half an hour fighting with the security guy, fighting for a place to park the car and go inside and watch it for an hour or two. Had I not played the game, I would have done so. Having played the game, it does not hold a charm for me. As far as the game is concerned, the T20, when we grow up as kids, it was only 10 or 20 over game that we played. All of us did that. What do you think we played in colonies and gullies or whatever? The little time that we got away from studies, it was 10 or 20 over cricket. That was the most popular form of cricket even decades back.
For a bowler, as far as fast bowling is concerned, this is the best thing to happen. For fast bowling to get the Yorker going, this is the toughest examination. Undoubtedly the toughest examination to get the Yorkers in. There are places when you have to get the Yorker in. Earlier, the concept of a Yorker was to hit the base of the stump, hit the base of middle stump. Now, an effective Yorker can be anywhere from 3 feet to the off stump to the leg stump. If you have to bowl each of those balls precisely not to leak runs. I believe that for fast bowling it has become a huge difference to bowl the Yorkers.
For spinners, we are being lucky that we have been playing in certain times in the year when the wickets take spin and I have not seen many spinners being hit for much. It has come as a surprise or me. I thought by year 3 or 4 we will have very less spinners left. That has been a bit of a surprise.
SJ– My question is, in terms of what a bowler does for the rest of the ten months, to keep the body in shape to play the longer formats, suddenly you have this 2 month period where the work schedules are dramatically changed. What does it do to their body? What does it do to their skills, focus, what they have been trying to do for rest of the ten months and suddenly have to focus themselves on something else.
SS– It is tough, but so far it has not done a big difference. It is a two month package. It is two months' window. They do all that has to be done there. and then, they get back to conventional cricket. This is one of the reasons that Ashwin had some issues, because there was a lot of T20s being played. What happens there is just in a two month window. I haven't seen a major technical adjustment taking place in bowlers. They are managing it. My only worry is if there is a proliferation of T20 tournaments within Test series as opposed to just a window of 2-3 months. That is when the real problem would start.
SJ– Of course, I am not seeing it with the same technical eye that you are. We have noticed the proliferation of limited over games. Not just T20s, but ODIs and T20s combined. Finger spinners have tended to be a lot more defensive. Prasanna famously said that "length is mandatory but line is optional." Bowlers have become defensive because of these limited over matches. Your take on that?
SS– Plenty of reasons for it. There are a couple of things. Every coach believes that length is far more important than line. Not just for spin bowling but for quick bowling too. The more you deceive a batsman in the air, the more you stand a chance to get a wicket. Fine. That applies to both. Here is where I differ from modern cricket to when the wickets were uncovered. The bats are nowhere near the bats that we had. It was a different ball game. you can keep bowling the off line, induce an error and still not be very expensive. Try doing that in modern day cricket today. I will like to see all that in the formative years, play this kind of cricket. I am very convinced that they cannot be simply attacking outside the off stump all the time and still expect the ball to turn 3 feet, beat the bat and get the short extra cover and mid wicket in play. Even today, bowlers bowl those balls. If you have a keen eye, you can see Ashwin bowl those balls. Amit Mishra bowls those balls. You still see that conventional delivery that comes out. For it to be nurtured, modern era is not the base for it. Simply because if you keep bowling that line, the batsman will take care of it, and he will be tonked consistently.
Secondly, wickets these days are not uncovered. I am somebody who has played in both eras. It is a huge difference to what the ball does off the wicket. Yes, spin blowing is what you do in the air, but you also require the wicket to assist you with the break. It breaks far lesser now. The only way around is to bowl on a doctored wicket. Whereas, when uncovered wicket existed, we allowed weather to play its course. Once you leave the grass and don't cover it, there is enough moisture to keep all the bowlers interested. When they come from that era, obviously, the logic takes a turn. The more you make the batsmen stretch their feet, the more you stand a chance to get a wicket. They do exactly that.
The key is this – They leak far lesser runs. I am not sure if the same set of greats come and bowl now, they would still completely believe in that. I believe that the concept of length, as far as spin bowling is concerned, there is no change. But what lines to bowl? It really tests the intelligence of spinners today to keep shifting these lines, and get as penetrative as it used to be. You could just bowl a line, there and thereabouts and keep getting wickets.
SJ– As a coach in TNCA Academy, what do you impress upon the young kids coming through your academy?
SS– I do exactly what was done years back. When it comes to the basics of the game, you have to get the attacking options going first. Adjustments are to be made when you play at the highest levels having put in enough number of years in formative years in domestic cricket. When all the green horns come in, I drop a grid. I am a huge believer in grids where you have earmarked spots to bowl at.
I completely believe that an off spinner has to bowl outside the off and turn the ball in. That should be his stock ball. He has to learn and bowl it with consistency before he starts making any changes. I don't compromise on that at all.
Similar it is for a left hand spinner. He has to bowl wicket to wicket. A left arm spinner's job is to keep it tight, be restrictive and when the wickets start assisting him, since you will have more right hander than left handers, then he starts becoming an attacking option. But the basic stock and trade is to keep it tight, keep it in the areas where the batsmen defends and keep the run flow quiet, and the odd one turns. If it turns well enough, great.
Leg spinners, similar. You can bowl a little bit on the leg stump and the length is up.
There is no compromise at all. Kids, formative years, no matter who it is. Even if he is playing first class cricket. Restrict to the basics. The only change to be made is when you play consistently in all formats. Use the basics in such a manner that you are effective in all these formats.
SJ– At the upper echelon, who would you say are the best five spinners in India right now? Ashwin, Ojha, Hrabhajan, Mishra…who else?
SS– [Ravindra] Jadeja. I believe that Jadeja's potential as a left arm spinner is huge. In fact, his basics are so good, if you look at him closely, he can be a potent weapon on all surfaces. Those are the guys who are presently contracted with the Indian system at the highest level. I see a lot of young talent coming through in the u-19. There are a fair amount of promising players who are coming through in the u-19 and u-16. Some genuinely talented guys.
SJ– That is my next question. Are there enough people coming through to push and put pressure in the top 5?
SS– I don't know. As far as other states are concerned, what I have seen of the u-19 and u-16 is that I am quite impressed from what I have seen in the matches. We have to give it some time. The guys who are 19 are at least 2 years away from first class cricket, and the guys who are U-17 are 4 or 5 years away. We need to see how these guys go through and how they retain their enthusiasm level and the excellence. If they would do that, yes. Then they would be putting on pressure. It is a little sad that in the top at the first class level, there are not many off spinners and left arm spinners that I know of, who pose that kind of a challenge to these four or five people [playng Tests]. There are a couple of them, I guess. There is a guy from Jammu & Kashmir [Pervez Rasool], and Jalaj Saxena. Some  of them are interesting. That apart, I haven't seen much.
SJ– I will let you go with a final question. It is a 3 part question. Who do you think is the best spinner in the world right now?
SS– Graeme Swann.
SJ– And who do you think is the best spinner in India?
SS– Ashwin.
SJ– The best spinners of the ones that haven't debuted yet for India?
SS– In the present set-up, or all time?
SJ– Present set up.
SS– I don't know. I think that those who have performed are there. i don't see anybody who could challenge these guys now playing and push themselves to the position of the playing eleven. I don't think they are there.
SJ– That is a tough one. In your situation, you were the best spinner at that time, 1994, and you did not get to debut. But the fact that you don't have someone pushing these guys who are in the team already, it is a sad situation, isn't it?
SS– I could have said Parvez Rassool. But we don't know how much punishment he can take. Give him a couple of years. From what little I have seen of him, believe me, in terms of talent he is good.  But spin bowling is just not that. Like I said, spin bowling is the ability to take punishment. In couple of years, if you ask me, and Parvez Rassool is still around, then he could be an option.
SJ– I hope I can ask you in a couple of years.
Thanks a lot for coming on the show, coach!
SS– Thank you, the pleasure is all mine. Thank you.
SJ– Thanks. Bye!
—
Download the full episode here.
Episode Transcribed by Bharathram Pattabhiraman