Couch Talk Episode 76 (play)
Guest: Stuart MacGill (Former Australian Legspinner)
Host: Subash Jayaraman
Subscribe to Couch Talk podcast on iTunes. Also available on TuneIn Radio and YouTube
-—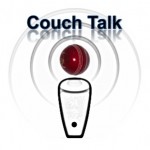 Subash Jayaraman- Hello and welcome to CouchTalk. This week's guest is former Aussie leg spinner, Stuart MacGill. He talks about The Cricket Club, the Google Hangout show he hosts with Damien Martyn and others; and his player career where he compares and contrasts himself with fellow leggie Shane Warne, and the lack of quality spinners in Australia in the recent years among other things.
Welcome to the show, Stu!
Stuart MacGill– I'm very, very excited for my first time on the Couch.
SJ– My pleasure having you on.
You are in New York City now. What brought you to the shores?
SM– I've been mucking around for the past couple of months with The Cricket Club on Google+ and YouTube. We were having a look at the audience that we were getting on the shows. I was very surprised with the audience to see a large percentage, nearly 40%, are form North America. That was something that nobody expected. So, when the opportunity arrived for my wife and I to have a holiday, I said this would be perfect. Until recently, I didn't know anybody in cricket in the USA. It is a good opportunity now.
SJ– So, who are you dealing with in terms of cricket in the USA? I am assuming Dream Cricket is involved there? US Youth Cricket?
SM– Damien Martyn introduced me to Jamie Harrison from US Youth Cricket. He has been very friendly and helpful. It was a good collaboration. We set up a youth clinic on a Saturday afternoon at Dream Cricket in New Jersey. That was really cool. And also really fortunate that there was going to be USA u-19 trial there this Saturday morning. Of all the places that it could have been, it turns out it was right around the corner from where I was staying in Brooklyn. I am a very lucky boy.
I will tell you one more person that I really should mention. When at first we knew that people play cricket in North America and I saw the numbers, the enthusiasm for interacting was a student named Skanda Amarnath . He stayed up all night- you know students like to stay up all night and study- he stayed up all night for us just because we wanted someone from the USA to be on The Cricket Club. He stayed up all night just to help us out. He was my first contact point in the levels of enthusiasm over there. That got me excited. If he is prepared to help us out at 4 o'clock in the morning, maybe this is definitely a place to look into. Things then snowballed from there.
SJ– So, you and Martyn and Aakash Chopra- you are into The Cricket Club. Where do you see it going from here? How do you want to take it forward from here?
SM– Cricket commentary as you have it on the TV hasn't moved forward so much with the game in the last 30-40 years. If you listen to Richie Benaud doing the BBC stuff in the late-60s, the commentary style and format is identical now. They probably introduced extra couple of voices, their experts that they throw to another studio, they draw some cool pictures. But the format is the same. The media is so vastly different, but we do cricket commentary in exactly the same way. I'm trying to find a format for years. If I go and watch a cricket match, I don't care whether it is watching kids playing cricket or if I came to your uni and watched you guys play cricket or if I watched a Test match between India and Australia or a T20 World Cup final. The way that my friends and I can see cricket doesn't match in the slightest commentary styles that we get on television.
My parents used to watch me play cricket all over the world. After I retired, all the guys used to laugh because hours after the game, they would still be sitting in the stands reading their book. That is one of the things that is appealing- there is so much going on. It is not just a ball and a bat. There is a big picture going on. That is one of the appealing aspects of the game that the people didn't know and one of the difficult things to get to know.
When you first introduce cricket to someone who doesn't know, he just goes "Man, how do you sit there for so long and watch every single ball?" It is not about watching every single ball. It is about so many things. It is about a day out with your friends. It is about sunshine. You might watch a team sometimes, or sometimes, you might watch a specific player. Sometimes you might watch a batsman or a bowler. Sometimes, you might just want to be reading a book and relax. You might not know what is going but just being at a bar with your mates. This is the great thing about the game. There are then things happening that bring everybody back to what is in the middle. There are opportunities where we can all, as a crowd, as a a cricket watching public can all come back and do something in common. We can then gradually go our own ways and do the things that we like. You are reading, I am watching, he is scoring, I am drinking, you are talking to your girl friend, I am looking at her.
SJ– That is what you are trying to recreate?
SM– That is what we are trying to do with The Cricket Club, for which I thought we will get a bunch of guys together. We are going to sit down while the cricket is on. It is much better when a game of cricket is on. We are also going to do a Monday show during the IPL, late into the IPL show. Also, a panel show. Basically, the feel of the show is a group of people sitting together and having the day out at the game.
SJ– I am assuming you have heard of the alternate cricket commentary team from London called 'Test Match Sofa'.
SM– Yes. They are the good guys.
SJ– So, I assume you are trying to do something similar with people from all parts of the world coming together at the same time.
SM– Also differently. We don't want to do commentary. I am not planning to do ball by ball, that is not something that interests me.
SJ– Let us talk a bit about your playing career. And then we will talk a bit about Aussie spinners and where Australia stands in terms of Test spinners. First of all, this question is inevitable – a couple of listeners, Pradeep and Hassan, send in this question – this relates to Shane Warne – do you regret being a leggie in the same era as Shane?
SM– Lot of people just assume that I do. For me, I think in Australia certainly, maybe if I grew up elsewhere it might have been different. In Australia, the reality is that I wouldn't have played if he wasn't around. Culturally, Australia do not pick spin bowlers to be a match winning component of their attack. They would pick guys to change ends for the fast bowlers. Bowl a couple of overs before stumps or breaks. If they pick up a wicket, that was great! But, we were not considered to be match winners. Historically, Australia has had some amazing Test spinners. Bill O'Reilly, particularly Benaud. In the 70s and 80s, it was just not happening. Shane coming along and becoming a pivotal part of the attack that when he was injured or unavailable, they just immediately looked for a replacement. That was a huge advantage for me.
SJ– If you look at the numbers, wherever you and Shane bowled in a Test match, you essentially out-bowled him. Your strike rate was better. From that point of view, do you have any lingering feelings about if you should have played a lot more?
SM– I should have played a lot more. There is no doubt about that, but it not necessarily instead of him. It is just ridiculous that we persisted in picking spinners based on conventions – two right arm fast bowlers, one left arm bowler and spin bowler, one off spin bowler etc. You should always be picking the fastest strike weapons that you have. You win a game by taking 20 wickets. You don't win a game by being a nicely balanced team. Whenever were bowled well together, we lost very few games. There were times where they wouldn't want two leg spinners in the same side. That is a silly thing.
SJ– That is a question posted by another listener, Bharathram– what is your take on playing similar styled spinners? People have no regrets about playing similar styled fast bowers…
SM– Right arm fast bowlers bowl together for most of the time. It is just stupid not to consider bowling two right arm leg spinners. It is flawed. The reality is that they are not going to get an opportunity to do that again for a while. They could have done it then and done it again. But, it just shame that they didn't when I was playing.
SJ– You played 3 ODIs, if I remember correctly. Do you think it was just the selectoral processes and conventional thinking that led you to no playing as much as you should have? Or were there thing that you could have done better or done differently?
SM– I was told directly that the reason I was not picked. For a long time, I had the best record in domestic One Day format in Australia, won a lot of trophies with New South Wales. Last played in 2005-2006 domestic ODD competitions. The thing is, the nuances in OD cricket is same as in other forms of the game- try and get wickets. I was told by John Buchanan that my economy rate was no.1 factor for a bowler to win a One day game, it wasn't the strike rate. I wouldn't be selected because my economy rate wasn't good enough. it is disheartening, but at least I was given a reason. That was the reason I didn't play. I ire for me is that I thought if players who don't get wickets still play, you know you are going to be there for three and a half hours in a One Day game, and there are all alone. I think we have seen in T20, there are spin bowlers in there and some of them are taking wickets. It is all about taking wickets. Maybe I am just defending my plan.
SJ– The recent book by Gideon Haigh – On Warne – he talks about the men around Warne, where he talks about (Glenn) McGrath, (Adam Gilchrist) Gilly and Steve Waugh. Comparing yourself to how Shane performed as a bowler… I am sure it is inevitable that when somebody that practices the same craft as you are, you compare and contrast how you approach your craft with how he approaches? What are your thinking at that time to how it may have changed since then?
SM– He had a much more natural action than me. I rotated a lot. My body rotation was very significant and that was good because that is why I turned the ball. And that was bad because if you rotate too much you could drag the ball too short outside off stump. Without that rotation, the ball wouldn't have turned half as much. Also, he was trying to trap people at the crease and then get them caught at slip or cover-point, or mid-off. I wasn't trying to trap people at the crease.
SJ– You had a tremendous wrong 'un as well…
SM– Yes. That was something that I tried once in a while. I wondered if I put a lot of time trying to get that right. It took me a long time to get that into a reasonable part of my line up and bowling. Shane could bowl one too.
SJ– Another obvious difference in how you approached the crease while bowling. Shane would walk to the crease, whereas you would run in to the crease. A lot of people see Shane walk to the crease and let it rip. You were the more traditional leg spinner, who approach the crease with a lot more pace.
SM– We have to realise what a run-up to the crease is all about. It is preparation to bowl. Shane was able to prepare to bowl by walking up, get himself into the right position, get the momentum he requires by walking into position. The majority of bowlers fall to pieces because they exert way too much force to get the ball to the other end. I think a combination of both is required to balance when you are running straight to the crease.
SJ– The leg spin art is one of deception.   Lot of time you beat the mind on the mind rather than off the pitch or the drift. This is a question from Gary Naylor form the UK, who is also a part of Test Match Sofa sometimes- in your mind, how often is it that the wickets are taken in the air or off the pitch and how often is it because you have mentally beaten the batsman?
SM– Shane has taken a lot of wickets, changed  a lot of wickets from a set mode. Some people would be nervous to come out and bat and there would be one particular batsman who you just get him all the time. Batsmen are different to bowlers when they get out. For bowlers, it is just about momentum. The batsmen carry a lot of baggage. Within one game, you can see if a bowler is on top of a batsman. You don't get to see any bad balls. If you bowl any bad bowls, it is just an accident. You give runs deliberately sometimes. You say sometimes that "It is a huge ploy that I just made." No, it was just a bad ball. What I did was that I would let the batsman believe that he was getting on top of me by just the way I was talking to him or something like that. Then, he would play a cover drive on a good ball for four, then the subtle variations would be thrown in to make him think that he will get the same delivery. And, variation of pace should be almost imperceptible because when I beat the bat, I serenade him off the ground when it is out. That is why quite often it is the same. They hit two fours in a row, and are in the tear. I didn't deliberately get hit for a six. That is when it sometimes hits you, when you are being smashed. I am going to bowl sometimes to beat them off the ground, sometimes beat the bat. I am trying to bowl my best ball and get them out. Eventually they get out when you bowl at them for an hour with 4 or 5 great balls. If he is the best player of spin bowling, I should never have got him out.
SJ– Let us talk about spin bowling in Australia now. You are Warne brought spin bowling as an attacking option, as a wicket taking option, first choice bowling option and probably led to inspiration for a lot of kids in Australia to take up spin as an option. Here comes a question form James from Sydney- how long do you think before you see these kids who saw you and Shane bowl to get on to the scene and get to play in the senior ranks?
SM– I can't see them coming. I don't think there are as many kids bowling spin, they are finished. We coached spin bowling very badly in the 1990s and 2000s, when I was coming through. The reason Shane and I persisted has got more to do with personalities than to do with coaches and I would question anyone who has been coached in Australia in the last few years. we try and manufacture spin bowling, we try and turn developing players into players of the past. That is flawed. That is why we don't have the flair or originality of the Asian teams. We don't have the players who grow up a bit more in the game. There is a talented group in Australia, but I wouldn't want to see them play international cricket for another 5 or 6 years, to be honest. They need to develop some live experience and some first class experience before they can be considered.
The best bowler of spin in Australia right now is from Pakistan – Fawad. He is fantastic, and I enjoy watching him bowl. He has got the potential to become even better. He has a lot to do with the effect with which he bowls- his speed, experience, turn.
SJ– You think that if he is available, he should be on the playing tour to Ashes?
SM– He should be playing the first Test in England.
SJ– There is another question from listener Matthew from Victoria- you talked about development of young spinners, not just from Australia- what should be the ideal circumstances that should be presented to these kids so that they could develop into really good bowlers and one day play in Tests for the country?
SM– A lot of things that I can think of, the enthusiasm should come from the player as well. You can't blindly say that the captain doesn't support me. That is a joke. You need to present a case to the captain. You identify your best ball, and see how that will help you take wickets. To me, my best ball was the leg spin that hit the top of off or the top quarter of the bat and get caught in slip, or wicket keeper, or point, or very short cover/ mid off. The rest of the fielders can be wherever they want. I really don't care. By doing that, the captain gets an opportunity to set up field to keep the runs down and you can concentrate on taking wickets. If you set up an environment where a player can do that, you allow him to match his potential to take wickets.
SJ– Beyond match situations itself, when you were going up ,what were the kind of influences in your development; not just in a match, but in the nets and coaching, growing up in the club or the influences – that were good ?
SM– I talked about the best ball. Your best ball is not the one that strikes. It is not one that goes and bounces twice. It is the one that is most likely to get the wicket. It is not about swinging the ball a lot, or spinning a lot or bowling real fast. You have to bowl what is most likely to take a wicket. It is not about taking a wicket every ball. If I bowl that 3 or 4 or 5 times, it is eventually getting me a wicket. You have to spin the ball hard, don't worry where it is going – try and work out to get the one that goes straight but don't necessarily change what we are trying to do. you want to be bowling and spinning the ball as hard as you possibly can, but you have got to be technically taking wickets. Otherwise, you are wasting your time.
SJ– So, who were the influential people in circumstances that you were in that allowed you to be the player that you were?
SM– My dad bowled leg spin. He played very different to me. He didn't really turn the ball a lot. He really liked bowling leg spin. I didn't really copy anyone. I guess what I like in cricket is taking wickets. My favourite cricketer is Dennis Lillee. So, if I wanted to be a fast bowler, I could've. The thing I liked about any bowler is that the only thing you remember about them is their wickets. I don't understand why these people are concerned about the bad balls. The bad balls become a problem only when that is all that you got.
SJ– Talking about the current lot of Aussie spinners. Since your retirement and before that, Shane Warne's, you have almost 12 of them. What is your take on Australian selection committee about bringing in spinners and nurturing them, letting them develop?
SM– They are doing a bad job. No doubt about that. They pick guys – (Xavier) Doherty is a perfect example. He has played first class cricket for 10 years and his average is 46. His strike rate is 90. There is no way that Doherty is going to win you a test match. It is not fair to throw him into a test match and expect him to win you a Test match. It is not fair. He might be one of the best One Day bowlers, he is possibly one of the most consistently performing bowler in the last four years. In Test cricket, I am not surprised. He has played 4 tests now, his strike rate is 90 and he has got 6 wickets. That is pretty much a summation of where it should be. Probably, he did quite well for what he has got. I don't know what the people are doing, picking him. It is disappointing when you see the selection panel, and they select them by convention. But the reality is that you got to take 20 wickets.  You need to be looking at the young guys, like Nathan Lyon. Nathan Lyon has got the capacity to win test matches for Australia, he has to perform. He has got three 5-wickets now. That is pretty cool. The thing that I don't understand is why they would ask and encourage him to run through the overs? He was literally running through the minutes in Sydney and Adelaide on days where he should be the leading wicket taker. He was running in-between the balls to get back to his mark. It is just terrible. One of the most noticeable thing was Michael Clarke standing at first slip never said a word.
SJ– For the last two years, Nathan Lyon has been the no.1 spinner for Australia. And, after that one Test match in Chennai where (M.S.) Dhoni scored a double hundred, he was dropped to "fix some technical things". Then they played Doherty, Maxwell. Australia still has a very good set of fast bowlers, but it seems like beyond Fawad Ahmed, there is no real talent. And of whatever is available, they are not picking the right on either.
SM– I am happy to see that they let Nathan Lyon fix his technical issues. There were tactical issues with Nathan Lyon. He was being told stuff that were ridiculous and it affected his eyes and mind when bowling. If you watch the first test match against Sri Lanka, he was hitting the top of off stump. That is Nathan Lyon. He wasn't bowling like that and they dropped him. He was picked two tests later. And if anybody thinks you can correct technical issues in a Test that summed up how stupid that comment was. They selected him again because of the technical issues of the guys that were picked instead of him. The technical issue was that they can't bowl. That was the problem.
Lyon might develop into a very good off spinner, but he is still learning how to bowl length. He is not ready yet. But, Fawad will be playing for Australia this year. Whether it is first Test in England this year, or first Test in Australia this summer. You look at Fawad and Lyon, you have seasoned wicket takers in there. Then you look at the younger guys, the ones in their 18 – 19 – 20s, they will be allowed to come in at a much more realistic pace where we can manage them a little bit better.
SJ– You have played in the Big Bash 2012. Do you consider your playing career over? Do you see becoming a spin bowing coach for Australia or for that matter, anybody else?
SM– I'll coach anybody. I am happy doing that. One of the things that I am probably qualified to coaching is because the biggest problem with people that coach is that there isn't much. I can coach at the cricket academy and center of excellence. But, the point is that I promised them is not that they would play for Australia, but that nobody is going to mess them up.
SJ– Thanks a lot for coming on the show, Stuart. It was a pleasure talking to you. Good luck for your work in the USA and good luck with The Cricket Club.
SM– Thanks. I hope everybody comes to The Cricket Club and everybody subscribes to our YouTube channel. Thank you very much.
SJ– Thank you very much!
SM– I wanted to tell you that the couch felt very comfortable. Thanks a lot.
SJ– Thank you. Cheers.
—
Download the full episode here.
Episode transcribed by: Bharathram Pattabiraman