Couch Talk Episode 87 (play)
Guest: Shane Jurgensen

Host: Subash Jayaraman
Subscribe to Couch Talk podcast on iTunes. Also available on TuneIn Radio and YouTube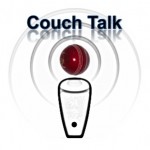 Subash Jayaraman (SJ): Hello and welcome to Couch Talk. Today's guest is Shane Jurgensen, the head coach of the Bangladesh cricket team. He talks about how he came to be Bangladesh's head coach, the challenges, Mohammed Ashraful spot fixing issue, and what the future holds for Bangladeshi cricket.
Welcome to the show, Shane.
Shane Jurgersen (SJG)– Thank you, Subash. Thank you for having me.
SJR– My pleasure.
For the benefit of the listeners who may not know your entire back-story, could you briefly tell us how you came to be the head coach of the Bangladesh national team?
SJG– For me, I first came over to Bangladesh as the  bowling coach with Stuart Law in October 2011. Then, I was with the side for 3 years as that. During that period, Stuart moved on after the Asia Cup in 2012. Then, Richard Pybus came over for a while, for 3 or 4 months. That didn't work out with Richard. I suppose I was at the right place at the right time. I took over as the interim coach for the West Indian series last year and we won the ODI series. And, I think it so happened that it just worked out. We had a successful series, as I said, we won the ODI. Suddenly, I had come to a permanent role. It is nice and fantastic.
SJR– Within the Bangladesh cricket team, especially with the coaches, there were 2 periods of stable head coaches – Dav Whatmore from 2003 to 2007 and Jamie Siddons from 2007 to 2011. After that, like you mentioned, you had Richard Pybus, yourself as interim coach and Stuart Law, and you being re-appointed as head coach. Why was there such a lot of turnover in the last 2 years?
SJG– I think both were individual types of situations. Unfortunately I am not Richard or Stuart. Stuart was from a personal level. I know him very well, and he is a very good friend. He had personal reasons, he has a family and  a very young boy, a young family. That just didn't quite work out for him here. Richard was a little bit different. Similar in a lot of ways, but different as well. Richard was, I am not too sure, wanted something different and wasn't getting it. my understanding of what was happening, I don't know, to be honest with you because when it all happened, it was the first time I knew of it. unfortunately, I can't comment on that. For me, form now, what is important is for the cricket team to have someone like myself who is stable in the position so we can actually make some long term planning and we want to do that at the moment.
SJR– Fair enough. i agree that you can't speak for those two fellows. But, you were appointed as the interim coach but later on Stuart became the head coach, and he left. So, they appointed you as a coach on a long term basis. Did you have to do the convincing? Or, they had to get convinced for hem to appoint you for the second time around on a long term basis? What went on then?
SJG– Personally, it is just the way it worked out. Like I said, I was there at the right place at the right time. The opportunity came up and we did well against the West Indies team. Initially, I was the interim coach basically for 3 weeks when Stuart left. I never had the opportunity to coach, I basically ran training session for  a fortnight after which Rihard Pybus turned up and then I got the opportunity to do it in the West Indies. We had a very good series. In the Test series, we did well but we were unfortunately very close to winning the first Test but got bowled out for around 200. Then, we won the ODI series, and that is the way it worked out.
I do get asked of the process, of the happening. My biggest concern has always been that the team is always more important than anyone. One of the things that I did say during the process is that it is important whether it is me or whoever it is – the team needs someone to oversee them in a long term role for them to stabilise because this is a very good cricket team with a lot of talent and skills but they need improvements in certain areas. You don't get that unless you have someone in the role full time.
SJR– From Bangladesh cricket point of view – they have been and ODI team for nearly 30 years and a Test team for 13 years. and yet, the results haven't come through. So, what are your challenges as the Bangladeshi coach, and what are the things you need to put in place to help them move in that direction? In a more productive direction…
SJG– This is ensuring that we are trying to play a  lot more consistent brand of cricket. We need to become a lot more disciplined in a lot of very simple and in areas where you can change very quickly. As a team, we have shown the talent in very fantastic victories over full member teams, existing ODI teams. They are doing alright in ODI cricket now. In the last 18 months, they have been fantastic in ODIs. Reasonable improvement in T20 cricket. The Test cricket improvement certainly needs to be done.
The biggest challenge for us is to ensure that we are a lot more disciplined in how we approach the cricket. The next area we are trying to approach is the fitness and having genuine fitness –a much improved attitude towards fitness. That is what we are trying to do at the moment. The guys are going through fitness phase. We have had really good results. We have discovered that this is an important area. We think that this is a reason why we don't score the hundreds we need to.
SJR– I want to talk to you more about discipline in how you inculcate it within the team and team players. You have a pretty young team with a young captain. You are a young head coach. So, what approach do you take? Do you become a strict disciplinarian or let the players play and watch from teh background? How do you enforce the discipline that you want, and what is the discipline that you want?
SJG– Discipline can be taken in a number of different ways. I am not saying that the all the guys are not disciplined at all, and they turn up in, they are crazy and are clowns and all that. They are professional. No doubt about that. But, as you say, you make some very good comments on their age and mine. What is important now is that once you get them success, then there is a reason for that success. What has happened with this team over the last 18 months is that with the success over the past few months in ODIs – we have won over 50% of our games since 2012 and this year so far – what the guys have come to terms is that they understand what it takes to win. That is a really big step for these guys. One, to get the confidence. Two, to understand what it takes to do it.
No doubt about it that this team, the Bangladesh cricket team, when we play well, we play well as a team. We need some balance to step up, we need role players in the role of middle order, and our bowling is going to be well about seamers and then our spin attack can take over. They are discovering that. It brings confidence. We had the confidence, and then had a couple of losses which we may not have expected. You have to go to the next level again. Once you have that level of success, you can say – "that is why we were playing well. This is why we didn't play well." communicating with the guys, once you have the common ground, it is very helpful. From my perspective, for me, when I had come in the role I was already been there as a bowling coach for 12 months. So, I wasn't a new coach coming in, trying to put this in place or that in place or sitting back and watching for a few months to take it in. I already had the advantage with me that I felt that I felt I knew what we needed to improve on this area and that area. I already had the relationship with most players. That is what helped me to get the improvement and discipline. The point here was to work with the individuals in the team and telling them that this is the area we needed to improve and this is how we are going to do it.
SJR– Regarding the interaction with the players. First, you were the bowling coach, you had one sort of dynamics with the players as a bowling coach. Then you become the head coach. Does it change, if yes, how? Do you use your captain, Mushfiqur Rahim to get the message to the players? How do you get the message to the players? How does it work? I want to know form a fan point of view.
SJG– Mushy and i have a very good working relationship from my perspective and he has been fantastic for me. Hopefully, it is very good for him, too. We have very good relationship in the team in a non-direct way, indirect relationship. The language has not been so much a barrier, but you learn very quickly. It is what coaches do. you have to adapt to the situation you are in. You find different ways to get across. There was this one time when I was the bowling coach when I would tell the bowler to bowl me a Yorker but he would actually bowl me a bouncer. It wasn't a game, but was training. But, that makes you come back and keep your communication simple and precise. That has helped me.
There  are a lot of guys who can speak very good English.
SJR– My question is not just from the language part of issue, but actually from being a bowling coach to becoming a head coach, you are in a bigger position of authority. Does the same dynamic or relationship continue or has it morphed into something else?
SJG– Definitely. My role has changed. When you are a bowling coach, you are in a specific role. You have different relationship with the players. That has been one of my biggest challenges. I had to step back a bit. At the same time, from my perspective, I was going to be the same person. If I had changed too much I will lose my respect for my play. i still tried to be like me, but at the same time I have had to become a little bit of a different person. Over time, you have to do a lot more talking than what you did in the past. So, you do a lot of speeches, try to get the players back on track. You have to enforce that. When we play well, you have to make sure that you speak in the same tone and keep the methods. If you change too much, if you are inconsistent it is hard for the players to read you. It is really important for me to be the same person when being in a larger role.
The role expands beyond the players- looking after support staff. I check with the physio, trainer, fielding coaching, and even further. You have relationship with the players, and then with the support staff, and then it extends even further to the administration, selection. There are different people that you have got to work with. That is quite challenging. I have thoroughly enjoyed it.
SJR– In the last couple of months, Bangladesh cricket has been in the news for wrong resons. First, there was this emotional retirement of Mushfiqur Rahim which he later retracted. Of course, the bigger one – Mohammed Ashraful admitting that he was involved in spot fixing during the Bangladesh Premier League, and possible in a few international matches as well. a question comes from a Bangladesh fan – Tasavar Rahim – what sort of effect this event has on the Bangladeshi team? And, your personal thoughts on all of that.
SJG– Those back to back series (SL and ZIM) were at times extremely tough and stressful. Probably people form the outside wont understand that I probably alluded to a little bit, when I was talking about myself in regards to the people – the number of people that you get to talk and deal with. In Sri Lanka it felt like everyday ew were talking to either a medical staff, a doctor. I felt like trying to pick a team of who was fit and who wasn't. That was one part.
Myself and Mushfiqur talking to a lot of different people. Mushy had to worry about keeping wickets, what role a certain players will have in the game, in the team, what role to play, etc. that all happened in back to back series with week's gap in-between. That was a different type of a series for us. we haven't had that before – back to back series. I think that was pretty full on for 3 or 4 months.
In terms of Mohammed Ashraful, I can't comment too much these days because anti-corruption report is still coming out now. But, I suppose, while I can't say too much, it is obvious – the effect it has had. We have spoken about it very briefly now as a group. We basically had comments that we want to move on. We need to get back to talking about cricket. All the guys were having a bit of a break and we came together last week for a fitness camp.
The guys were disappointed about what happened. My personal view on the whole thing is that again, it is not saying too much about Ash, but it is disappointing for cricket as whole. I don't know if people will realise how deep we are when these type of situation happens, how deep it cuts into cricket, and the effects it can happen worldwide. It affects the guys who are almost working business that sell cricket. It affects potentially sponsorship, TV, and so many people down the line. That is what upsets me. If someone has been a very passionate cricket lover- that is what upsets me and cuts deep that it affect so many other people. The guys are very disappointed.
I have no doubt that deep down, he is a good person. Just an unfortunate situation, and that has affected a the guys.
SJR– Fair enough. Bangladesh have had their cricket history reasonably good in the limited over format. But, I want to focus a little bit on the Tests. Bangladesh have won 4 out of 79 Tests that they have played in the 13 years that they played as a Test  nation. What is rally striking that not the 4 wins, but that they were able to draw only 8 of them, losing 67. What do you think needs to happen in the Bangladesh cricket set up to reverse the trend? Perhaps you can comment on the state of first class cricket in Bangladesh?
SJG– It is a fair point and a good question. There is one thing that I picked up – when we become coach we do a lot more investigating in the team performance. Their playing is one thing that I picked up on straight away. The narrow draws – they narrow draws that could have happened but didn't happen. What they come down to is that they should have the attitude to play 5 days of really good cricket. In Test cricket, you can't hide. If you have a fault in your technique, or temperament, the opposition will be finding it. There is absolutely no doubt. That is the real key for us. We need to have the attitude to play tough cricket for 5 days.
That is a real shift that I have seen in the last 6 months, because we have broken our own innings batting record twice in Sri Lanka and West Indies. It has been a much improved, concentrated effort on scoring more runs. We also need to make sure that we continue to develop the bowling unit. We have had a group of good young fast bowlers unit, not young, some are old. Robiul Islam had an amazing series in Zimbabwe. We need to continue to work with the bowling and the batting and work at longer and stronger performances. Definitely needed individually and for the team, over five days.
In terms of first class cricket, there is a effort from the BCB to play more 4 day cricket. Very good decision coming from them. Now, it is just a matter for giving time to first class cricket to work. They have played  a lot of cricket in a short period of time and that might have affected a few things. In terms of injuries and also just the concentration on cricket in a short period of time. At the same time, it is definitely an area that needs to be addressed – playing a lot of 4 day cricket.
The challenge is that we have got to make sure that the wickets the guys play on are more challenging as well and really push the guys. our challenge now is that the wickets in first class cricket need better cricket wickets, good for all.
SJR– I agree with you. I had written a piece on Bangladesh cricket at the end of 2011. I was reading through statistics. One of the things that I noticed, I developed a table – players per Tests. A statistic when you take all the players that have played for a cricketing nation divided by the number of Tests that particular nation that particular country has played. Of the sub continental teams, Bangladesh is close to 1 player per Test. At that time they had played 71 players and used 62 players. Compared to India or Pakistan or Sri Lanka which are closer to 0.5 . Zimbabwe are slightly higher than Bangladesh. Which basically shows that there was  a lot of flux of players constantly dropping and changing. Is there a concerted effort from your end to give a long rope to players that you think are good enough to play or Bangladesh in Tests?
SJG– Yes. No doubt that there has been chopping and changing out of team. Now, we need to become a lot more settled unit. At the same time, to have that happen, you need to also perform individually and as a team. That will allow the team to settle. There is also something that is really important – we need to play a lot more Test cricket than what we do. We only get better playing this game by playing more. That is from my perspective. The more cricket we can play in the longer format, it will make us improve in other formats too. That is one thing that I am putting across to the BCB in my communication with them. If we have an opportunity to play 4 day cricket with a team that comes over here it will be good. When we have an important series coming up and we need to work on things, we also need to find time to play more 4 day cricket in the first class system or when a touring team comes to us. we need to have a lot more settled unit. We need to perform and at the same time we need to have guys perform individually to hold their place in the squad. I think that will be a lot better for us. you are seeing signs of established young players in mid-20s. There are some very good young players coming through, it is time for them to be exposed. They have a fantastic attitude to training, they are the hardest workers. If my arms fall off, the batting coach fills in. You have drills before the nets, then you have the nets, and then more drills after the nets.
We have some young guys coming through, some fresh air. And all of a sudden, that is what happens. You have a more settled team, and looks to people outside that this is a comfortable team. No one is comfortable, you have to create competition. I think that is what is happening to these young guys coming through. If you have the ability to have that, it will help with Test cricket, and number of guys fighting for spots.
SJR– That is a fascinating point.
I will let you go after this one last question, which comes from a listener, Aditya – what are the goals for the Bangladesh cricket team in the near future – say, year or two – in terms of specific targets in ODI and Test rankings?
SJG– For me, we need to get better a lot consistently across the whole format of the game. Test cricket will show signs of improvement. We need to play more Test cricket. I would like to have another Test tour or two when the opportunity comes up. if we can become a better Test team, it will flow into other formats. I believe that leading up to the 2015 World Cup, I would like the team to have moved up the rankings. We will need to play more cricket to do that. We have to try and arrange more games. The challenge in this team now and I said this to a few people – this team can be mid-table on the ODIs. the teams ranked 6-8 are close. We missed out on an opportunity in Zimbabwe. If we won all the games there, we could have moved up to 8th, maybe even 7th, I am not certain on that.
It may happen when maybe I may have moved on, or I may no longer be required. But, in 4 or 5 years' time, I certainly think that the ODI ranking can be mid-table. There are some very talented cricketers here. I think that by 2015 World Cup, we would have moved up a few spots.
For now, small goals. The next three months has New Zealand coming up – let's play well against them. Let's perform well against them. And then, we will go with each series.
SJR– Fantastic. Thanks a lot for talking to me, Shane.
SJG– No problem, thank you!
SJR– Cheers. Bye.
—
Download the full episode here
Episode Transcribed by Bharathram Pattabhiraman