Couch Talk Episode 78 (play)
Guest: Peter Lalor (Australian Cricket Journalist)
Host: Subash Jayaraman
Subscribe to Couch Talk podcast on iTunes. Also available on TuneIn Radio and YouTube
-—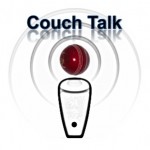 Subash Jayaraman (SJ): Hello and welcome to Couch Talk. Today's guest is Australian cricket journalist and writer, Peter Lalor. Peter talks about the teams touring Australia viewing the Aussie media as hostile, the drop in Shield cricket standards and the influence of BBL, IPL and more importantly the AFL, Michael Clarke's leadership and the effect of bring Brad Haddin in to the Test team, and the overall merits of the recently announced Ashes squad.
Welcome to the show, Peter!
Peter Lalor (PL): Thanks for having me on.
SJ: It's absolutely my pleasure.
Let's talk about the Aussie cricket media, and how the touring teams interacted with them and felt about them. I'd read before India toured Australia in 2011-12, an article by Aakash Chopra on Yahoo Cricket, about the things he did to prepare when he toured Australia in 2003-04. He talked about all the technical adjustments he made but also about the advice he got about handling Aussie media, as they could be "hostile". What do you think he really means by that?
PL: I suppose the Australian media could be hostile, I think it could unnerve the touring sides a bit. I suppose what they don't see, or what they were seeing from the time that Aakash Chopra was talking about, is that Australian media gives it to both sides. It's very blunt, and that's very Australian, you could say, and calls a spade, a spade. If you are having bad tour of Australia, the Australian media will climb in to you and tell you how bad your tour is. Equally, I might add, Australian team has been copping it terribly in recent times particularly during the last tour to India. The touring teams often feel like it's a personal thing, as if the Australian media paints its face and barracks for the Australian team, but I'm not sure that's true. However, it will certainly point out your failings if they are there.
SJ: Especially during the Ricky Ponting-Steve Waugh, when everything the Australian team touched turned to gold, the visiting teams not only had to face up to the once-in-a-lifetime kind of cricketers on the field, but also the Aussie media which probably did some of the bidding for the Aussie team in terms of the "mental disintegration" that Steve Waugh made so famous.
PL: I'm not sure they did the bidding for them. They certainly don't hold back. Lack of tact appears to be a national trait of Australians, and the media is not spared that. I know that the Indians drop in shock on the reporting that the host nation media do on the visiting team, but as I said before, it goes both ways. Perhaps, the Australians will develop manners later on, I suppose as a nation we are only couple of hundred years old, and are just getting the hang of it. [Laughs]
SJ: You mentioned about the Aussie team copping similar kind of treatment from the Aussie media, how has the Australian players taken to it?
PL: Look, different players respond differently. Often, they respond based on the tone set by the coach and the captain. Under Ponting and Michael Clarke, the public positioning [within the team] is that "we expect to read we are not playing well, if we are not playing well, and we are not making runs." They do seem to take it on the chin. They did seem a little rattled in India because I don't think they have endured a tour like that before. India destroyed Australia on the field, and Australia set about destroying themselves off the field with "Homework gate" and that sort of business, and there were people like me on the sideline, in the end, could only lampoon them for the way they were behaving particularly with the off-field stuff. It was a joke, and if you didn't point out it was a joke, you weren't doing your job.
I'll give them one thing; they front up and speak to the media, constantly. The Indian side treats the media with disdain. That's their choice, that's the tone set by the BCCI. There's almost contempt for the media. They don't think there is much need to get out and talk to journalists or film media commitments on tour. The Australians know that there is a need for that because they know cricket has to fight with the local football codes for space in the local newspaper and on Television, and to get people interested in the game and come and watch them in the grounds. In India, no matter what you do, people are going to come and watch you play.
It is interesting, when Sachin Tendulkar was here last time [in 2011-12], he didn't do one media opportunity. A lot of the Australian media were very upset by that because they thought that was rude. They thought, if you are here and you are playing cricket, you'd at least front up once or twice and respect the journalists. I think that was under orders from the BCCI, and a lot of the senior players did the same. But, that's media; it's not cricket, is it, sort of circus around the game!
SJ: That's something I want to talk to you about. Of course, In Australia, cricket is competing with Aussie Rules and Rugby codes for eyeballs and inches of space on newspapers, where as in India, even as much as a cricketer farts, becomes the headline news, talked about by every single news channel and analyzed to death. Going back to the earlier question about some people viewing Aussie media as hostile, is it possible that the Aussie cricket media, which is much smaller in size, it is easy to see them as ganging up on the visiting team?
PL: Possible, I guess. The size of the Indian media is extraordinary. I remember as a young bloke coming to India, there was one Television station and now there are hundreds. It is fantastic there are so many voices but what I find is that with so many voices, there is a lot of shouting.
SJ: That is true.
PL: I'm not sure the Australian media shouts that much. Some of those Television stations get pretty breathless about their cricket reporting, the scandals, who's dating who?
SJ: You mentioned about how Indian players treat the media with disdain. Possibly, it's not because how any foreign media may have treated them, but how the Indian media treat their own cricketers and the cricket establishment. I think neither side has any respect for the other. The media does not respect the privacy of the players and doesn't let them be, and so the players probably do not want to give them their time.
PL: Yeah, it's funny. That could be the truth. I'm not there often enough to see it, but there is no reason for the players to be too accessible to the media, is there? I do get frustrated during the press conferences when I hear the same question getting asked 8 times in a row, because I guess Television journalists like to repeat themselves. I suppose it does get a bit maddening, goes round and round. The relationship between the players and the media will always be a strange one. You are very blessed there is such a love of the game in India; it makes the development and the promotion of the game so much easier. Australia doesn't struggle, but it is in competition with other sports. You look at the other countries – in New Zealand, the game is dying in the shadows. West Indies, [cricket] battles for attention. England battles for attention too but in India, you are blessed.
SJ: Alright. Let's talk about the Australian cricket team and we will pick up from the Australian tour to India and you were there to cover the Test series. I was listening to Gideon Haigh talking to Jarrod Kimber recently on one of the ESPN Cricinfo things, he mentioned you talking about how when Brad Haddin joined the squad in India, the younger players gravitated towards him. I want to hear from you, what is the effect that Haddin has on the younger members of the Aussie squad?
PL: That was a team of novices, newbies. It was a team that had gone to India without a map, without any idea of how to play in India, which was obvious from the score, or how an Australian side conducts itself. Something remarkable happened last summer; Michael Hussey and Ricky Ponting left the Australian dressing room. When they left it, they took an enormous amount of knowledge and culture with them. There were very few (left) who understood how the Australian dressing room worked and how Australian cricket worked. Michael Clarke is the only guy left from that era really, and he's always been of another generation. The only other guy was Shane Watson and the dysfunction between Clarke and Watson was obvious and that's the reason Watson stood down as vice-captain now, because they couldn't come together as a team.
When Haddin showed up, he's got that "been there, done that" sort of persona. He's the old man, if you want to know something, you go to Brad Haddin and he will tell you because he's very straight. You reckoned Australian media was straight, but Haddin talks hell of a lot straighter. I heard him once tell some one in the team, "Shut up, mate. You'll never play cricket ever again. Let's move on." He tells it like it is. The younger players went to him, I guess, to touch a little bit of the past and figuring out how to do this. That team was rudderless over there [in India] with a new coach, captain, team manager and batting order. I don't think they knew what they were doing.
SJ: Except for the first couple of days in Chennai, during the first three Tests, Australia looked pretty listless and looked down for the count, but in the last Test match in Delhi under Watson's captaincy, suddenly you saw the "Aussie fighting spirit" which was very interesting to observe. Where was this all along?
PL: Don't underestimate how good India were. You were saying about the sniffs of the Aussie fighting spirit on the first and second day of the first Test and MS Dhoni extinguished it with one of the most extraordinary innings. I'd say one of the best innings of him and he wiped them off the table. The Indians wouldn't let Australia get up and fight back. Whenever they did, the Indians slapped them back down. You had Shikhar Dhawan come in and play that extraordinary innings. Australia kept getting put back in the box.
May be not just by India too. There were a lot of failings on that tour. The decision to drop Nathan Lyon after the first Test was so wrong headed. It was breathtaking that the selectors could get it so wrong, but they were. The fighting spirit in the last Test – There was nothing to lose in that last Test. The captain had gone home, the "home work gate" nonsense had been and gone, they were 3-nil down in the series, so they had a go but still they didn't win.
SJ: Haddin, who wasn't even the first choice wicket keeper for that tour comes back in, Shane Watson became the captain due to injury circumstances etc. Now, Haddin is the vice captain of the recently announced Ashes squad. I want to know what that tells about Clarke's leadership, that they had to have someone back in the squad that they weren't even going to consider.
PL: I think all leaders need to share the leadership duties to some degree. The primary thing that it tells you is that he doesn't have a Ponting or Hussey in the dressing room to help out any more. You put Ricky Ponting in the corner of a dressing room, he was like a holy figure. He radiated cricket culture, the attendance to training and detail, and the love of the game. His desire, thirst for the game was insatiable and the younger players fed off of that and wanted to impress him and be like Ponting. When he left, it left an enormous gap.
It is very difficult for a captain to do everything by himself. I recall growing up watching Allan Border as the lone old hand in a young Test team in the late 80's. It wore down on him. They used to call him "Captain Cranky". So, it's a very difficult task for anybody, but particularly, for Clarke who's been scoring so many runs. He's doing his best on the field. I think he's quite a good captain on the field. Somebody said this to me recently, and they were quite wise words, "The easiest thing about captaincy is getting your game tactics right. The hardest part is getting your team right." We'll see. May be with Haddin there, who was Clarke's first captain at the State level with New South Wales, they will sort of form a unit. Brad is pretty good at stabbing people in the front and might do a little bit of straight talking for his captain and take the load off him. Michael said when Brad arrived in India that he felt some relief. He felt that he didn't have to do so much by himself. That's a sign of a good deputy, isn't it? I suppose that's a good indication of what he felt Shane Watson wasn't doing.
SJ: There's a question from listener Shrikant. From the years of watching Australian cricket, the Australian cricket system was given the credit for the development and eventually the greatness of some of the players that played in the 1990's and 2000's. Now, how could such a fantastic system decay so quickly as it seems to have done?
PL: Yeah, that's a very good question Shrikant and if you know anyone that knows the answer to it, could make a lot of money from Cricket Australia. Everybody is scratching their heads. Obviously, there's been the Argus report which has its recommendations, and I'm not so convinced they have all been for the better. It seems to have created this almost a welfare state around the players.
Greg Chappell began to say over 15 years ago that FC cricket in Australia is in trouble and that people were fooling themselves if they thought it was still being at the high standards that it has always been, and may be, he is right. Shield cricket is struggling, because Cricket Australia suspend it for two months every year to run the Big Bash League (BBL), which is a ridiculous decision. It's struggling because Australian Rules Football has become considerably larger, stronger and more attractive to the younger athletes over the last 2 decades. It's a very wealthy game. It has expanded in to every state and it plucks off the best sportsmen among the teenagers and takes them away from cricket. In fact, from a lot of sports, even the Olympic movement in Australia was complaining that Aussie Rules is taking all the good male athletes in to its system.
I was sitting with my son the other day and he's reasonable in both sports. We were talking about what's the better career. It came to be about opportunities. There are 12 places in the Australian Test team, that's at the highest level. If you want to play Aussie Rules, there are 18 – how many ever teams there are, with 22 players in each, there is so much more opportunities.
SJ: You mentioned about the BBL, in the past summer, bang in the middle of the Aussie cricket season while the Test series was on, and the shield season had to be put on hold. The ironic thing is that you hear about India, the board and its powers and the money etc, but it is England and Australia, the traditional cricketing nations and considered the gate keepers of the sport, that introduced a T20 tournament in the middle of their domestic cricket season where as India holds theirs (IPL) at the end of their home season. Has there been enough outrage in Australian media about this, so much so that CA might reconsider this decision next year?
PL: I've been banging that drum all summer and most of the media also have but CA have dismissed "us critics" of the format as "Stale, Male and Pale". We are not the news fans that they want. They said that we are out of touch with cricket. They won't listen. As the CEO of Australian Cricket said to me, "You suggest a better scheduling to me. Then you have the right to criticize. This is the best scheduling we could come up and that's what we are sticking with." They are wedded to this BBL and there are some suggestions that they are right. It introduces new fans to the sport and the game is in desperate need of new fans because the fan base in Australia particularly, was getting older. The younger people weren't engaging with the game in the same way.
India is blessed with the IPL because the population loves it, because it is that perfect blend of entertainment and cricket, isn't it? Also, very wise of the BCCI not to interrupt its season to play the IPL, but I suppose it doesn't need to interrupt its season because with that sort of money, it can do what it wants. It can hold it whenever, or 11 months of the year and I don't think you will hear too much complaints from the players.
SJ: I want to get in to talking about the Ashes squad that was announced but firstly, I want to talk about what Mark Taylor said during the announcement of that squad. He mentioned that Australian cricket players – especially the Test batsmen, have been sapped by the riches of the T20 tournaments around the world including the BBL and IPL. Can you directly relate directly the decline of the promising young batsmen coming from Australia to T20 cricket?
PL: I don't know whether you can directly relate it, or prove it, but it's a theory. There seems no doubt in my mind that what Mark Taylor was saying was correct. If a young player can pick up a million dollars, or $500k or $200k from the IPL before they even prove themselves, that young player has to be a lot more comfortable with their positioning in cricket than a player was 2 decades ago. Back then, for an Australian player, if you made it to the Test level, well and good. If you didn't stay there, you fell all the way down to shield cricket. So, you went from the top of the table, earning good money and playing in front of huge crowds and traveling the world, back to state level where you are playing in front of 15 blokes and a dog. You are having to work to earn a living, you have to have a day job. That sheer economic circumstance of effort for reward has evaporated.
Glenn Maxwell has a $1 million even before he plays a Test match. Guys who played a Test match know that even if that disappears, they still have the means to make a hell of a lot of money playing T20 cricket. So, it has made cricketers a less hungry for Test level cricket.
PL– So, it has made cricketers a little less hungry for Test level cricket.
SJ-Once again, I go back to this, India running the richest T20 tournament. And if you look at their stable of batsmen, they have had really good young talent coming through even with IPL there. but still, in terms of pure cricketing quality, you see a Virat Kohli, or Cheteshwar Pujara or even a Shikhar Dhawan or Rohit Sharma, who could be a really good batsman in the longer format. Whereas, we haven't seen such good quality of batsmen coming through in Aussie system. I am kind of hesitant to say that it is because of the T20s that Australia hasn't been producing great batsmen. Probably, the last great middle order bat that Australia produced was Michael Clarke.
PL-It is a very good point that you make. If IPL or T20 is ruining Australia's batting, why is it not the same elsewhere? It is not, or it is not appearing just as yet. That is why I suggested that the first class system here is not as good as it could be. Perhaps it is that in the next 10 years, the next Ricky Ponting , Michael Hussey, Allen Border, Mark Taylor or Clarke will appear again. They are a long way over the horizon at the moment. They are not on the radar. Perhaps this is the situation. Perhaps Australia will start to play cricket with the guys who play cricket in the national team with at best a first class average of 40. I hope not. It will be bad for the game. India will be bored with beating us 4-0 all the team.
SJ– Please! I haven't forgotten. I was in Australia for the first two Test matches in Melbourne and Sydney. So, I won't jump the gun just yet.
A couple of listeners, Aju John and Chandan, they want to know from you- you mentioned the quality of Shield cricket going down. Why is that? Without an explanation that points at BBL or IPL or any other T20 tournament.
PL-I can point a finger at the AFL. 19 teams with 40 players on the list, sucking up the best athletes of 14-15-16 year age. That has had a significant impact on the game. the Argus report report points at things like the pitches, coaches, structures, a lot of little things going on there. it is so hard to know. I don't think anyone has a simple answer to this problem. It is a complex problem with a lot of factors at play. The pitches this year were difficult at the beginning of the season. They were not that difficult later in the season. The only people who made runs were Brad Haddin, Chris Rogers and Ricky Ponting. That is a disaster. You look around. Who else is making runs? Simon Katich didn't play Shield cricket this season, but I see he is 98* overnight in England.
SJ– Yes, I saw your tweet about Katich's 20,000 first class runs.
PL– It is an obsession.
I don't know why the first class system is not producing the players it once did. I believe the AFL is one of the really big reason. It is a much bigger reason than the Big Bash or the IPL or other things. But, I do believe that the IPL mentality is entering into cricket. India has a much bigger talent pool to draw from, than Australia and most other nations. India has 50 times the number of people we have. Those huge numbers should produce that many better cricketers.  So, you still have the batsmen coming through. I wonder if there might not be more batsmen coming through if someone is distracted by the IPL. At this stage, it has not done much damage.
I will tell you one thing that I have noticed- the Indian Test team has become so much better at fielding. In the last 2 tours of India, I sat in the stands and saw that the Indian side is the better fielding side than the Australian side. I would never have said that in the last 2 decades. And that comes directly from the IPL.
SJ– Let's talk about the Ashes squad. What are your initial thoughts on the squad announced?
PL-It is the best they could do. I can't have a go at the selectors for the way they have made it look. I like the make out of it. It is more traditional than the one that they took to India. They were looking a little bit horses-for-courses in the tour to India. Now, there are X-factor players. Maybe Maxwell or a Steve Smith would do well there, I thought. Steve Smith did do well there. They have gone for a more traditional set. 6 batsmen, wicket keeper and 4 bowlers. That was something they were not looking to do in India.
It is funny, the batting line up is still the problem. The top order is a disaster. Michael Clarke has more career runs that the entire top order. He is the only person who has a batting average above 40. It is not unthinkable that Cowan, Warner, Watson and Hughes might not make it through the five Ashes test on form alone. That is four of your top order in that fragile stage. And then, you bring in Usman Khawaja and Chris Rogers, who are coming into the side. It is a great one. I can't see them not being thrashed. You can't be in an Ashes series with a bowling line up like that. Bowling seems fine.
SJ– Ed Cowan seems to be in some form right now. What is the logic behind still sticking with Hughes and whether Shane Watson is an automatic pick in the top-6?
PL– The logic with Hughes is that he made a lot of runs in Australia and had to be rewarded for that. He got his game in Australia. He did well when given the chance in Australia, did well enough. He struggled in India, and would have been dropped for the third Test if not for the nonsense. Given that opportunity, he batted well in the third Test. You can't forget the fact that Hughes has an excellent first class record. Hughes works very hard at Test cricket. We will see how he goes in England. There is a lot of love for Phil Hughes in Australian cricket because they respect his mental strength, his application and the fact that he makes runs. He looks ugly, but he makes runs. His Test career has not been smooth by any means, but it hasn't always been his fault. He is one of the youngest players, and has played 24 Tests. Playing in England will be a test for him.
SJ– How about Watson. Now with Chris Rogers coming in, he will be at one-down with Cowan and Warner averaging at a partnership will probably open at Trent Bridge. Where does Watson figure in all that? Especially with 6 batsmen – 1 'keeper – 4 bowlers?
PL–  I don't think he is an automatic pick among the top-6 batsmen. His average as a vice captain is 24, which is just not good enough. He struggled in the last two years. What will save him in England is his bowling. If he is not bowling, he might not be in the side at all. Doesn't this just tell you everything about Australian cricket? Shane Watson who has been stood down one Test, captains the next Test and stands down as vice captain afterwards. He is the most critical player in that team. He allows you to play "six batsmen". That is so valuable. If he is not there as an extra bowler, it affects the team you choose. He can make extraordinary balance, he has since the Ashes series where he came in when Hughes was dropped last time.
SJ– The more and more you look at it, it looks like Australia have become the England of the 1990s and England have become the Australia of 1990s.
PL– I thought only the Australian media were offensive.
You are right. I said to Simon Barnes when we were having our lunch at Adelaide. I said, "Neither of us is  equipped for this, Simon. I should be writing your story and you should be writing mine. You can't deal with a winning team and I can't deal with a losing team. I don't have the adjectives."
This is a very ordinary Australian team. This is the Australian team I grew up watching, by the way. The team of Kim Hughes, Graeme Yallop and Allan Border. That was the team that Allan Border rescued. When I grew up, there were easier scapegoats to find, in the rebel series, like Kerry Packer series. The scapegoats here are a little less shaped.
SJ– In an informal meet somewhere, Graeme Swann predicted 4-0 to England. What do you think will be the scoreline?
PL– I am terrible at making predictions. They could steal a Test.
SJ– Yeah. The bowling is still good. Harris is injured, but he could return in time. You have Siddle, Pattinson, Starc, when he gets back healthy, Jackson Bird, Faulkner if required, Nathan Lyon. You have a very good bowling line up that can win you a Test or two.
PL– That is right. If the stars line up, if Michael Clarke can notch up another one of those triple hundreds, those bowlers got the best use of the wicket, they could win Test matches. In 1989, Australia went out there and people expected them to get thrashed there. But, people stood up and made names for themselves. There were people like Steve Waugh who had played around 20 unsuccessful Tests. Mark Taylor had played just 2 Tests. Both of them were the two top run scorers. Allen Border and Dean Jones chipped in too.
Cowan, Warner, Hughes, Watson, Khawaja, Rogers… The opportunity is there for these guys. Most of them could make it at Test level. If they can prove it, Australia can steal a couple of Tests here. Going on past performances, they are in trouble.
SJ– I will let you go after one question. This comes from Rahul. He knows you are a connoisseur of beer and cricket. Which beer compliments a Test match the best?
PL– I wrote a story about it yesterday. Why can't you get an IPA in India? I prefer something bitter. An English bitter, I suggest for the Ashes. I had a couple of bottles of Kingfisher Strong when I was in the Himalayas during the last tour. That is a short cut to meditation state, that beer, isn't it?
SJ– I am a Lager guy.
Thanks a lot for coming on the show, Peter. It was wonderful talking to you.
PL– Thank you for having me. I am sorry for rambling. If you want the good answers, you must get Gideon (Haigh). He is the smart one.
SJ– Thanks a lot, mate.
PL– Thank you. Bye.
SJ– Cheers!
—
Download the full episode here.
Episode transcribed by: Bharathram Pattabiraman