Couch Talk Episode 75 (play)
Guest: Nishant Arora (Yuvraj Singh's Manager)
Host: Subash Jayaraman
Subscribe to Couch Talk podcast on iTunes. Also available on TuneIn Radio and YouTube
-—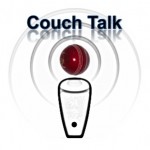 Subash Jayaraman- Hello and welcome to CouchTalk.
Today's guest is Nishant Arora, who is the Manager of Indian Cricketer Yuvraj Singh. Nishant talks about becoming a Player Manager after having a career in journalism, his responsibilities and duties as Yuvraj's manager, the evolution of player representation in India, and also the processes involved in his co-authoring of Yuvraj's book "The Test of my life".
Welcome to the show Nishant.
Nishant Arora– Thank you so much. I've seen your line up. It has some really big names. I am feeling honoured to be there, actually. I was on the other side, interviewing these people and today, I am being interviewed. So, a little nervous as well.
SJ– Don't be! It is my pleasure having you, of course.
Let's begin with how got to become a sports manager and managing a high profile cricketer like Yuvraj Singh. You were a journalist with CNN IBN for a while and now you have moved on to this field.
NA– I never thought of doing this. It just happened to come in to my life. To be honest with you, that has been the trend in my life. What I wanted to be was a cricketer. I used to play cricket with Yuvraj once aupon a time. We know each other from the age of 13. The only problem was that my body's entire talent could fit in his one toe, otherwise we were on par.
Then, I happened to be a journalist, and now I am a manager. It is just that for the last 3 – 4 years, I was asking Yuvraj to start his cricket academy. And he asked, "Why don't you do something about it?" because I had played cricket at junior level and I understood the gap between international cricket and the kind of exposure our kids have. So, I always wanted Yuvi to fill that gap. So, I was suggesting Yuvraj and Harbahajan (Singh) to start something of their own. They were very excited to give something back to the game. While working as a journalist, I was preparing the blueprints for this as well, getting them to set up cricket academies.
Before the World Cup, Yuvraj was going through a series of injuries, lows, injuries one after another and  a lot of illnesses that in hindsight was because of the tumor that was inside his chest. At that time, I was in the mode where gradually he started giving me a lot of work to do and started trusting me a lot about how we must go about it. I was in that 4-5 people with whom Yuvi used to consult about how we need to go about it.
Then, the cancer thing happened. That time, I did something that a journalist should never do, but I am really proud of it- hiding a story. I was trying to hide that story as far as possible, as long as possible. If you ask me, one of the greatest credits of my journalistic career would be how Yuvraj had cancer, and that story did not appear for six months. So, I played a part in it.
Then, he said one day, "Why don't you start managing me, because you are anyway looking after my cricket academies. You are giving me views on how I should manage and handle media and all." I am most happy that I am now working for YOUWECAN, which is his cancer charity. That gives me a lot of satisfaction, apart from doing a documentary [Zindagi abhi baaki hai] on him televised in India. Even when I was a journalist, I was doing a very media centric work- writing this book, doing the documentary. That was satisfying.
SJ– So, is he your single client, or you have other clients too, now?
NA– I look after Harbahajan's cricket academy in Jallandhar, a project that I am very proud of. Harbhajan Singh institute of Cricket. It has 150 kids coming every day. Unfortunately, Jallandhar has no place to practice. Harbhajan has created a wonderful set-up there. You have to see to believe it. The kind of practice facilities created in a small town like Jallandhar. That is something that gives me immense pleasure. If you look at Harbahajan, Yuvraj and even Virender Sehwag, all of these boys are making academies when they are playing, not when they are looking for reasons to live after retirement. That is something that I do for Harbhajan. Also, I help other few celebrities who are Sufi singers and all in their image building and Public Relations.
SJ– What is your typical day like? Does it vary too much when your player is involved in a match or not?
NA– When Yuvraj is playing, I have other things to finish. We just did a launch of the book. Now, we are planning to do a charity event. A lot of all that keeps happening. I also manage a lot of Yuvraj's media work, which is a lot in India, like you know with the kind of news channels here. Then, we have 5 cricket academies that takes a lot of time. It gives me a lot of satisfaction going to a cricket academy and seeing a 12 year old boy hitting the ball with so much joy. It gives me so much joy seeing the kids playing. That gives me joy every day. All of that keeps me busy. I would say that I don't have an office. My phone is my office. My laptop is open and I can start working from anywhere. It has been wonderful so far.
SJ– You have been a journalist for so long and have seen the evolution of player agent. There was a time when Sunil Gavaskar was managed by PMG, and then IMG came to India and they managed (Sachin) Tendulkar. Can you talk about the evolution of this player representative, or agent/ manager?
NA– It has happened for good. The evolution has brought good things for players. The players are more aware of thir rights, the responsibilities; there is someone to guide them. You cannot expect a 21-22 year old boy who is playing cricket to look after everything. They have someone who is there to worry about their worries, and let them not be bothered about it. They should just concentrate on what they need to- their cricket. That is something which I think a player agent's prime job is. I don't know how many people agree with that, but I always believe that if you have a performing player on the field, he will automatically become a performing player for you in terms of business as well. They both go hand in hand.
Performance of the player on the field can only be managed by the player himself. If you are his manager, the best you can do for him is to clear the clutter around him, clear the unneeded things around him and ensure that the only thing that he has to worry about is the things which are related to his game. The rest of the things must be managed.
In my humble opinion, I think a lot of managers have a short term approach with the players. The short term approach is – here is a cricketer who will retire at 36, he is at his prime, let us make the most of it today. But, when I work with the players, I am giving long terms solutions to the players because one of the biggest challenges for the cricketers are when they reach the point when they have to leave the game, money is still not the problem for them, it is how they are going to keep themselves occupied. I still remember when Javagal Srinath retired; I asked him how it is going now that he has retired. He said, "I look for a reason to live every day." That is the challenge.
No one has to retire at 36. At 36 you start prospering in your career. But in cricket, this is a very funny and cruel game. it comes into your life at the age of 10 and leaves you at the age of 36. And, you have spent more time with your teammates than with your kids or your wives. You know Rahul Dravid more than your wife if you have played for a longer period. That is the challenge – how you come out of the dressing room syndrome. That is huge. I, despite leaving cricket a long time ago, if you ask me what I miss the most, I miss the dressing room banter. That is the case with a lot of these cricketers. If you read Nasser Hussain's book, he wrote that no player missed the game, what they miss is the camaraderie and friendship that was there in the dressing room.
I want to give players long term solutions that keep them occupied and also makes them understand that there is life beyond cricket. And, also give them a financial set-up where they have a regular flow of income coming their way. For that, they need to plan today. It will not start at 36. At 36, it would be a desperate attempt. Now, it would be a planned attempt. That is what we try and discuss a lot.
SJ– Regarding the evolution of player representative and player relationship, there was an article in Economic Times that said that the era of marketable star cricketer seems to be coming to an end with saying that (M.S.) Dhoni and maybe Virat Kohli are the upper echelon of stars compared to Bollywood stars and so on and so forth. The big sports marketing firms like Percept, Collage, PMG and all are getting out of these cricketer representation business, which has been replaced by families and friends. Like in your case- you have been a friend of Yuvraj and now are representing him. Is this trend here to stay and here onwards we are going to see only family and friends manage the payers?
NA– I don't know and I don't think so. I would most certainly think that individual player marketing concept has taken a big hit. Players don't mind that, because there is IPL. For example, if the market had Rs. 100 to invest on sports marketing, or putting their money in market through cricket players or making cricketers brand ambassadors, now that Rs. 50 or Rs. 60 is taken by IPL. Now, someone who is trying to put the money gets more value. Like, if I have to pick a player and I invest in player "A" and I give him Rs. 5 crores a year or Rs. 4 crores a year and I go to an IPL team and I pay them Rs. 5-6 crores a year, and I don't get 1 player, I get 3 with them. That opportunity, that option is there with the company.
But, I think there is place for individual player endorsement when you know that you have to create a brand and make it loyal and trustworthy. Then, you need a loyal face. So, what happened is that now you see sponsorship with only 4 – 5 big players. Sponsorship used to be evenly spread among the players, but that is not the case now.
If some player would have made X amount of money by playing cricket for his country and he would have made some more money by doing endorsements. Now, that money is being given to him by the IPL.
SJ– There is always this peril of having too many shady guys who maybe friends sometimes, and a sometimes parasites, leeching off the players. There is no organised regulation about who should be allowed to represent a player and how they deal with it. Eventually, what you are doing is that you are negotiating and there are going to be legal terms between a product and a player. What is there in place to make sure that a player is not harmed in any way?
NA– In the world out there, you have to ensure that you have a proper security net around your player. You have to ensure that your player meets the right people. And the players themselves are very responsible these days. When I started covering cricket around 2000, that was the time the match fixing had just erupted in India and there was a huge mistrust about players and how they were being managed. It has become more professional in sports. Whenever there will be money, there will be two sides to it. That is a fact, and we cannot deny that. What I have seen is that the players are more responsible, at least the ones that I have dealt with, whom I have travelled a lot as a cricket journalist. They are very responsible.
You have a set of people – a lawyer in the team, an advisor in the team who tells you what is right and wrong. Contracts are read and stitched in a way that not only players' rights are protected, but are also ensured that there are no loopholes in the papers that we are signing. If you are signing a contract, you first go through and see the reputation of the company, where the money would be coming. All those checks are done. They are necessary and they should be done. It is a must for every player to go through that process. A lot of players are fully aware of it and know what is at stake, understand their responsibilities and they act accordingly.
SJ– In terms of playing contracts itself, with the BCCI or the IPL teams, what is the process like? Who is involved? Any negotiations involved at all?
NA– As far as BCCI and player relation goes, that works on absolute mutual trust. Agents have very little role to play. There is almost no role for the agents to play. That is a very, very two-way communication between the BCCI and the players. So far, the BCCI have been very protective about the player rights. You look at the example of Yuvraj – when he was going through the cancer treatment, even for the cup of coffee he had in America, BCCI paid for it. That is the security that you want from your employer, and that is what they have got. So far, it has been absolutely fine. I don't think that so far, the need has come that they have felt that they needed a third party to negotiate the deals on their behalf.
SJ– Are these contracts between the BCCI and the players available in the public domain or not?
NA– These contracts are done between the players and the board and the players are aware of it. The senior players go and discuss the matter with the BCCI and tell them their point of view. BCCI addresses their point of view. After that, these contracts are done. If someone wants, these will be available. There is nothing to hide over there.
SJ– So, before Yuvraj signs the contract, does his lawyer get to read it before he signs it?
NA– If he wants, he can.
SJ– There was a time around 2006-07 where there was a talk about having a cricket association in India headed by Anil Kumble.
NA– That was in 2003 before the South Africa World Cup and it came up regarding the individual sponsorships of BCCI players which could have been a conflict of interest with the sponsors of ICC. That issue was resolved and after that, that movement died.
SJ– Is there a need for a players' association? For example, if BCCI asks the Indian players to play 300 days of cricket. It is detrimental to the BCCI, of course, but also the individual player. Is there something that protects them? Isn't there a need?
NA– As an outsider and as someone who doesn't go through that grind, go about and play, but only just hears about it, I think I would not be the best person to comment about it. This is an answer which a player can give better because they understand the kind of expectations that they are dealing with and they would be the best person to answer it.
SJ– You observed the players as a journalist and now work closely with one of the player as a representative. So, you would have some idea about whether there is a need or not for having a players' association.
NA– As I said, I won't be the best person to answer this because it will be unfair on my part to reply to this as I am not in the capacity to answer this question. My answer won't even make a difference because it is a point of view and my point of view doesn't matter because I am not a current or ex cricketer who understands this better than others. If you ask me the role of media, I would be very happy to answer. If you ask me if players need a PR consultant, I would be very happy to answer. But, this, I would like to give a skip, not because I don't want to say anything which is unpolitical but because at the same time this is something that I don't understand and something that I don't have a clear knowledge about.
SJ– OK. Fair enough.
You have players of various degrees of experience in the international scene. There is Yuvraj with 13 years of experience, Sachin with 23. Or someone who is just coming on to the scene like Unmukt Chand. How does the whole dynamic work? You are a player agent, your main concern is your player, but your well being and your family as well. you want to maximize the financial potential of the player, but at the same time you don't want to do any harm to his playing performance. How do you maintain that?
NA– As I said before, I believe that cricket is the first priority. That is what I do with Yuvraj. I ensure that even if it come to the point that if we say that "If he goes there we might lose some money. He has to play a domestic match here and there.", he will play that domestic match. The players are very smart and understand these things much better than anyone else. As a manager, I will go to him with a lot of offers. But, it is his job to pick what is right for him. Smart players will see that there are managers who are getting greedy and check them there and say "I need to look after my cricket and I can't do this." It is like a smart [movie] hero who does two movies in a year and makes money for a longer period of time than a [movie] hero who does 10 movies a year and 8 of them flop, gets his name maligned and finds himself without work for the next 3-4 years. Directors will go to them with the script, but it is in their hands to pick the right script. As his manager, I would be there in the meeting where he would be taking that decision. I have to ensure that there is longevity in whatever he is doing.
A few bucks here and there, if you get greedy about it, if you start taking every decision with financial aspect in mind, you will end up making a lot of wrong decisions. If you take decisions in the best interests of the player, which is fair, with balance about his financial security, your financial security, and most importantly, make sure that his performances on the field are not affected by it, I think you will be more successful.
SJ– You don't have to name names. But, since you are in a unique position where you where in a detached position as a journalist and now you are with a player, have you seen scenarios where things have gone off the hook, where you could see it coming that a set of player and his agent are too focused on the money that they are not paying enough attention to the cricket?
NA– I have not seen, to be honest. The modern players are very smart. They are professional cricketers. They understand that all this will end as if they are not performing on the field. They value that very well. There will be people and managers around you. There will be sponsors who will find a way to reach you even if the managers are trying to block. If someone on the top wants to meet them, they will find  away to meet them whether or not there is a manager. That time, the players have to make a choice on their own. More often than not, they make the right decisions.
SJ– If you look at what happened with the Pakistan cricket team when they were in England in 2010, with the spot fixing, [Mazhar Majeed] was supposed to be a player agent but was involved in some shady deals. What sort of mechanism do you put in place?
NA– That was a very unfortunate scenario. One has to understand that Pakistan cricket team and Indian cricket team are two different scenarios coming from two different economies. Indian cricketers are more secure and protected as far as  finances are concerned. Somehow, Pakistani cricketers are vulnerable and that is why it has been happening there.
When I covered the match-fixing issue, I was in England when the story broke out. I was sent to cover it by my channel. One thing that I figured out was that all these players got into these kind of deals, especially the Pakistanis, when their IPL contract got scrapped. Because in the first year the Pakistani players played in India, they thought that there is a financial security and this is the kind of money that will come to them for the next 3-4 years or as long as they play. Suddenly, next year, they were not there. But, on the basis of the 1st year money, they had made plans or bought something and they were under financial pressure to meet their expectations. That is where the managers have a huge role. You have to manage the expectations of the player. It is very important.
A lot of players tell that there is no individual sponsorship. You have to tell them that there is the IPL. There is one part that the money is there. Now, you are getting into IPL where you will get endorsement. It is not that money is not coming to you. It is coming through another channel. You cannot say that I will play 45 days of IPL and get that much money and at the same time my endorsement should not get affected. You have to understand that market does not have spare money. It has that total money for marketing. Now, it is routed through IPL, earlier it came directly to you.
SJ– Let's talk about Yuvraj's book – The Test of My Life, you co-authored along with Sharda Ugra of Cricinfo. This comes on the back of Yuvraj's recovery. How was the process of writing the book, so soon after this life altering event in his life? Also, the interesting this is that he is still an active cricketer with 6 years or more of good cricket left in him. Whose idea was it to write the book?
NA– When Yuvraj was going through his illness in America, not many people will like to hear this- but he was getting a lot inspiration from "It Is Not About The Bike". He used to read it and that was like a Bible to him. Even today, Yuvraj says that whatever [Lance Armstrong] has done in sports is really wrong and is really sad about it. The fact of the matter is that he recovered from cancer. For him, recovering from cancer is also something which only a champion does. You need to be strong to recover from cancer. That is what Lance did successfully, and that is what inspired him. At that time he realised that if this book can inspire him, there is a need in India where stigma and awareness is an issue.
How many celebrities that you know have come out in public and talked about cancer awareness? They had cancer, they dealt with it and are fine now. Even when people start living life normally after cancer, they don't want to talk about it. There is a huge taboo about it.
We met the secretary of Indian Cancer Society, Jyotsna Govinda. She told Yuvraj that "you are wittingly or unwittingly, become the brand ambassador of cancer survivorship because you fought his battle in public. You are the one who is putting regularly about the cancer. You are telling the world that this is what you are going through." At that point, we decided that if we can make a document out of it and at least one person can take inspiration fro it, it is the greatest thing that we can do for the cancer community. That is something that we owe to them. This is their own story. Their own voice, which at the age of 30 got cancer, dealt with it and came back strongly. That story had to be told.
Otherwise, there are a lot of stories in India that are negative. [Movie] Heroes die because of cancer, whether it is Anand, or Kal Ho Na Ho with Shah Rukh. They die because they have cancer. We wanted to show people a story of courage, a story of recovery, a story of triumph for medical science. That is why it was important to share this story to the people. If Yuvraj can do that and play a sport like cricket, i am sure a normal person who has an office or a teacher or a mechanic, he can live his life with a lot of courage and pride.
That is why we did the documentary, where we shot him extensively for 6 months. Then, this idea of book was also done parallel with it. We are happy that in one year's time, we have been able to pull it off.
SJ– The process, he had to relive the experiences in a way for you to write the book. Not just the health condition, but even his childhood and everything- dealing with expectations of everybody around him, dealing with the expectations of his parents. What was the entire writing process like?
NA– As long as it was talking about his childhood and cricket, he has not talked a lot about his childhood. There is a chapter about his journey to the Indian team. There is one chapter on the World Cup. That is important because that was the time where he was denying the signs given by his body. He was far too focused on the World Cup. His body was telling him every day that "I am seriously unhealthy, do something about it." He was saying, "I will deal with you, let me finish the World Cup."
The toughest part about talking to Yuvraj was when he was talking about his treatment, what he had to go through while he was going through the treatment. It is not easy for cancer patients. I know a lady who recovered from cancer and who is absolutely fine and one fine day after 5 years, she saw her oncologist in the mall and the moment she saw her oncologist, she started vomiting. That is the scar the chemotherapy and the cancer leaves on you. For Yuvraj to relive the entire process, that is a tough part. But, hats off to him, he came out well. he spoke very openly about it, very candidly. We ensured that when we were talking about cancer, we don't do very long sessions with him. There used to be a lot of sessions, but very small sessions half an hour sessions. Not like sitting in one go and talking about cancer for 4-5 hours. That would have been really hard for him.
SJ– Excellent.
On that note, Nishant, thank you so much for coming on the show. It was an absolute pleasure having you!
NA– Thank you so much, Subash. Hopefully, I have made some sense and people will enjoy whatever I have said. Good luck to Cricket Couch.
SJ– Thank you so much. I am sure. Thank you.
—
Download the full episode here.
Episode transcribed by: Bharathram Pattabiraman