Couch Talk Episode 79 (play)
Guest: Kartikeya Date(of the blog, A Cricketing View)
Host: Subash Jayaraman
Subscribe to Couch Talk podcast on iTunes. Also available on TuneIn Radio and YouTube
-—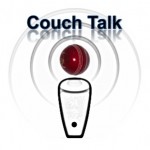 Subash Jayaraman (SJ): Welcome to the show Kartikeya!
Kartikeya Date (KD): Thanks Subash. Thanks for having me on again.
SJ: Pleasure.
You have spent quite a bit of space talking about T20, IPL, Limited over formats, and Tests (on your blog) and you have tried to make a case that T20 is actually not cricket.
KD: Yes, that's true. The first T20 match I saw was the 2007 WT20 final (between India and Pakistan). Since then, I have been fascinated by the format, both by the extent to which 'accidents' seem to decide things and the broader economic changes it has brought on to the game. It has the same rules for the contest between bat and ball but at the same time, the contest has been now reduced to just 20 overs. It is obvious to me that the game is heavily skewed in favor of the batsmen.
———————————————————————
Some of the more relevant blog posts from Kartikeya on this topic:
His most recent argument against supporting the IPL
On Rahul Dravid's international debut
On a dismissal by Anil Kumble
On a spell by Morne Morkel
On Ambati Rayudu's "Miandad moment"
An attempt to describe the logic of a T20 contest
On what I consider to be the classic T20 apology
———————————————————————-
SJ: For the benefit of those listeners, who may not have been exposed to your thoughts on T20 from your blog, do expand on the topic. I also have a question that a lot of people have posed before, that any reduction in the time limit of the game warps the notion of cricket is a contest between bat and ball and make it a bat vs. bat contest.
KD: I have heard that very often. I tend to think that it's true to some extent. My response to this has always been that there are certain thresholds that are crossed every time you limit the contest between bat and ball in terms of time and in terms of overs.
Of course, there is no unlimited contest between bat and ball. Even in a timeless Test, everybody gets to bat only twice. That is still a limit. You can't just have players bat till they get tired, or bat any number of times till they get tired, or the pitch becomes unplayable. So, there have always been limits. What is remarkable is that, in Test cricket over 130 years, the limits have produced a finely balanced contest between bat and ball. That is something to treasure. On the other hand, in ODIs, what we found very quickly was that the time between 15th and 40th overs, fielding captains sit back and use their 5th bowler and batsmen are content to take singles. So, every single (additional) rule in ODIs, be it powerplay or the notion that you only get 10 overs maximum per bowler, two new balls, all of this is done to get rid of the stalemate between bat and ball. In T20, you have shrunk the length of the innings to only 20 overs and you still give the batting side 10 wickets to play with.
Just to put the120 deliveries in perspective and in context, Chris Martin, the batsman that has the worst average of players that have played at least 50 Test innings. He's reached double figures once in his 104 innings, and scored more than 5 runs only 8 times. Even he, between the times he has desperately tried to defend because there is a batsman at the other end and the times he has thrown his bat around because there is a number 10 at the other end, has survived an average of 12 deliveries per dismissal. So hypothetically, if I may stretch this point a little, if you had a team of 10 Chris Martins, you'd on average, just about bowl them out in a T20 innings.  That should give you an idea how skewed the contest is in a T20 towards the bat. You have given the batting side such a massive amount of resources. In addition, the bowling side is given far fewer resources with a bowler able to bowl only 4 overs.
A boundary is hit every 6 balls in a T20 match and six is hit every 26 balls. It shows in so many ways how you cannot structurally have any conventional contest between bat and ball because they are so unequal. In that sense, T20 is not a cricketing contest.
SJ: If you say T20 isn't cricket, neither is ODI.
KD: To a lesser extent, I agree it is a compromise. The difference between ODI and T20 in one respect is that, in an ODI there are still phases (contest between bat and ball). There are Test teams that get bowled out in under 50 overs. Bowling a team out in 50 overs means getting a wicket every 30 balls. Dale Steyn, in Tests that South Africa has won, has a strike rate of 24 or 26. It is not unheard of for a Test team to lose 6, 7 or 8 wickets in 50 overs. In that sense, ODI is not that much of a compromise, but I agree it is a compromise to some extent.
SJ: People have read your blog and have had discussions with you on this: If you consider T20 to be a warping of the contest between bat and ball in an extreme sense, in the history of cricket what we have seen is that the balance has always been progressively shifting towards the bat – be it the leg theory, or limiting bouncers per over, covered pitches, protective equipment for batsmen etc. The bowler species has been continuously neutered. The balance has always been shifting towards the batsmen, isn't it?
KD: People have said that for a while. I'll give you a counter argument to that. If this was the case, there would be fewer results in Test cricket, but the exactly opposite is true. There are more results in Tests in the 2000's than the 1990's, or the 1980's even, which was an era of great fast bowling. Some of the examples people give in terms of laws against bouncers and protective equipment; I think those have come about due to worries about intimidation and physical damage. I don't think these necessarily compromised fast bowlers. If the point of a bouncer is to disrupt the batsman's technique and to make him less likely to use his correct technique and thereby making the batsman more amenable to getting out, then they have used the bouncers. I don't think the rules to protect the batsmen physically or the change to bouncer rule, necessarily have had the change that people say they have had.
SJ: I was just raising the points that may have led to some of the imbalance between bat and ball.
KD: I understand. I think there is a pristine balance. The minute you say you can only have 11 players in a team, you are limiting the contest. The minute you say everybody can bat only once, you are limiting the contest.
SJ: You have written plenty of posts on T20s. Do you make a distinction between a T20 (in terms of a World T20 match or T20I match) and an IPL match?
KD: In a technical cricketing sense?
SJ: Yeah, because, I remember you trying to start a hashtag "#IPLisNotCricket". Are you meaning to say IPL is not cricket, or all T20 is not cricket?
KD: No, I think T20 (including IPL) is not cricket. It is a separate sport altogether.
SJ: But IPL gets more of your attention?
KD: Well, yeah. Since 2006, India have played 45 T20Is whereas, there have been nearly 400 T20 matches in the IPL. 9 out of 10 T20 games that Indian players play are IPL games. IPL is a massive enterprise, and it's a massively disruptive enterprise. It is economically disruptive as shown by the episodes involving Kevin Pietersen, Chris Gayle, Shane Watson, and technically, with Ricky Ponting talking about the batting techniques of younger batsmen and what the various cricket coaches have said over the years.
IPL has had a massive impact. I agree, there are good things about the IPL which is that, more people are making more money which is fine. But then, why only talk about the good things? Why not talk about the bad impacts of IPL? Why not try and do something about the bad things? It's not like I have something personal against IPL or against any of these things.
SJ: Let's break down the good and bad of IPL, for the sake of fairness. One the things thrown around in the name of good things, is that IPL provides the spotlight on the talent. Of course, it is mooching the talent off the age group cricket and first class levels, but it provides the spotlight. I am not saying it generates or develops the talent, but it allows the talent to play in front of a lot of people. Plus, it has afforded players to make a lot more money than they used to.
KD: Yeah, the second of those things is true.
SJ: Even the first one is true. It provides the spotlight for the talent.
KD: When you say spotlight…
SJ: It means it is seen by a lot of people.
KD: But spotlight also from selection point of view, too, right? To play for India even?
SJ: Yes. Possibly yes.
KD: If it's not about playing for India, then…
SJ: It's just 15 minutes of fame, like Paul Valthaty.
KD: I agree. It brought lot more money in to the game, but at what cost? It has also taken the game and turned it in to a product. This is not just me saying it, this is what they were trying to achieve when they started the T20 format. It was precisely designed for an evening and I don't think anyone disputes it. It was turning cricket in to a product and in the process, we have continued to talk about it as if it is cricket. I have said that in so many posts.
A Paul Collingwood innings in the IPL is still gutsy, because the word gutsy is associated with Paul Collingwood. Anil Kumble getting Adam Gilchrist on the third ball of an IPL match, with a brand new ball is considered a great piece of bowling. I find that stunning, this is not cricket. If this were cricket, this wouldn't be true.
SJ: Let me get this straight. If everybody who is in a position of some cricketing power says T20 is a different sport, it is not cricket as we know cricket to be. It is played by the same players, with the same equipment, and pretty much has the same rules, but it is a different sport. Would that satisfy you?
KD: Well, then they have to discuss it as a different sport.
SJ: What do you mean?
KD: Then, T20 will have to have its own measures of merit. They will have to find different ways of describing what is actually happening.
When Gilchrist runs out on the third ball of the match to Anil Kumble, a leg spinner who is bowling with the new ball, and misses it and gets stumped, what is going there? I can imaging in an other era, only 10 years ago in an ODI match, if Gilchrist tried something like that, he would be accused of some crazy thing like match fixing. Why would he be accused of match fixing? Because, people would not understand why it was reasonable to do what he was doing. There is a certain measure of what is good, and why some thing is good independent of the outcome of the action.
SJ: It is an interesting point you raise. If we – the fans, commentators, administrators, players – all accept that it is a different sport and not cricket any more, then, it has its own context of why Gilchrist ran out of his crease on the third ball of the match. So, independent of the outcome, it would make sense because you only have 20 overs to maximize your scoring opportunities.
KD: In cricketing sense, I'll tell you what happened in that situation. It was in his interest to take a chance. If it comes off, "Great". If it doesn't, "well, it's only one wicket. We have 10 wickets in 20 overs". It is not particularly interesting; it is boring in fact. That is one of the reasons why I cannot get interested in the 'cricket' in the IPL.
SJ: I'm trying to play devil's advocate here. In my point of view, I love watching Test cricket. I like watching ODIs, when it has context, such as a big tournament like Champions Trophy or World cup, because bilateral ODI series don't interest me. I watch T20s, almost exclusively the IPL with a BBL/FLT20/WT20 match here and there, because it is an Indian product, and I being from India, I'm more interested in the IPL and there is a tribalistic thing to it since the place I'm from has a franchise as well. So, I can associate with it more, and from that point of view, I watch IPL but I'm very clear in my conscience that what I'm watching isn't exactly cricket as I know it.
KD: I agree. I'll watch an over or two of an IPL match once or twice a week. If Dale Steyn is bowling, I'll still watch even though I know that the batsman is going to slog the third one if he plays out couple of balls quietly. That's why I find it boring as well and it doesn't hold my interest. That's why I find it difficult to understand that it holds the interest of anybody who says they like watching cricket.
SJ: The answer that I just gave you, does it make any sense to you?
KD: Of course.
SJ: May be then, that's why a lot of the people are watching.
KD: Of course, it is, but what is it doing to cricket? Imagine, you took something from the market, you change it completely or changed it some strange ways and you built something that someone else is able to sell at a very high price, but then, what about the thing that you took? What are the consequences for that? I think we should care about that.
Right now, the IPL has survived so far because the big stars from India are playing in it. The big starts from England, Australia, New Zealand and all other countries play in it. That's why there is big money in the IPL. That's why when the IPL started, the BCCI, with the threat of the ICL, tried to buy up all the big names – players, umpires, and commentators.
SJ: Let me interrupt you for a second. You and I agree that T20/IPL/BBL etc is a different sport. Do you think that message is passed on to the people watching it, or is it self evident, or people are not being truthful about it to the fans?
KD: I think it's neither. I don't think people are lying and I don't think it's self-evident either. I don't think it's passed on to the fans. I think there are interests at stake, which is fine. There are interests at stake everywhere. I have an interest as well. My interest is to see that what I think cricket is should be preserved and rescued from what I feel T20 is doing to it. What I think is happening is: Firstly, I suspect you won't disagree with me on this, I don't think IPL would have taken off the way it did unless every effort had been made to market it as 'cricket'. It looks like cricket; It is played by cricketers; It is umpired by the same umpires; it is commentated on by the same commentators who do Test matches, so it must be cricket. Even they used the ICC code of conduct in it, sometimes with hilarious results. They tried it. Every effort is made to make it seem like cricket. That's not natural, that's a choice I think.
Sure, sometimes when do something new, you're going to rely on something before it. For example, sometimes the IPL contests are described very much borrowing the language, whole and sole, of Test cricket. To some extent that happens because that's what you are used to, but in a lot of cases, it isn't really that. For example, when Sachin Tendulkar faced Shane Warne in IPL 1, it was touted as a massive contest but it was not. Shane Warne bowled less than two dozen deliveries to Tendulkar in that entire "contest", so to speak. It wasn't natural; it was a deliberate choice I think. I don't think they are lying but they are trying to make it in to a success. T20 and especially IPL, because there is so much more of it, succeed because they explicitly build on the back of Test cricket.
SJ: You talked about the same players, commentators, umpires, laws etc used to make T20/IPL seem like cricket, but for the Indian audience, they are in an unique position in the sense that a lot of the Indian fans watch cricket because Indians are playing in it, whether it's a Test, ODI or IPL. The moment India goes out of the world cup as it happened in 2007 in West Indies, the ratings tank even though it was a global competition. IPL was sort of guaranteed success because Indian stars were going to be playing and on top of that, Bollywood, which is another fascination of Indian audience, was going to have a role in it. So, they didn't have to sell the cricket.
KD: The marketing logic behind the IPL, I don't think, is a mystery. It's quite clear. It's a deadly idea. You have two extremely popular things, you put them together and all you have to do is it doesn't blow up in your face. You do that, and you make a lot of money. If you think that is the be all and end all, if you think that is the reason cricket should exist in our society, as a moneymaking product, then fine. If it is actually a game where you can judge the merits of players' actions irrespective of the result that it achieves, and this is something you cannot do yet in T20, I think that sort of thing has value in society beyond its ability to make money.
SJ: True, but from a strictly cricketing point of view, if you are watching a Test match and a Richie Benaud, or a Gavaskar or a Chappell tell you, "Oh, that's a good spell of bowling" or "This is what happened there and this is what led to it" so on and so forth, you sort of give credence to what they say because they have played the game, and in due course, you also understand what is going on and appreciate the standard of cricket. That did not come overnight.
KD: Yeah.
SJ: Similarly, T20 perhaps is still in its infancy. The first T20 match was played in 2003-04 and IPL has been around for 6 years now. So, it has to develop as a sport – and we have agreed that it's a different sport – and also, the people narrating the action to you have to evolve as well. They are still using the same approach that they would take to narrate a Test match, to T20. You mentioned the point about T20 being compressed, and it's true. If you take all the highlights from a Test innings – the 4's, 6's, run outs, wickets etc and put them together as a highlight package, it will look like a T20 innings.
KD: If I can modify that analogy a little bit, it's not that you are getting a highlight package; the players are trying to produce the highlight package in T20.
SJ: I think we agree on how the sport is being played. The merit on which it is being evaluated, as a fan, you get the cues from the people narrating the action, and that hasn't evolved in T20 yet.
KD: When you say these things need to "evolve" I don't like that evolutionary metaphor because then, it suggests that these things happen based on some sort of natural selection or chance.
SJ: Okay. How about "Adapt" rather?
KD: Do it. Somebody has to do it. Somebody has to think about it and do it. For that to happen, you first have to accept that what you are watching is not cricket. Nobody has accepted that yet. You say everyone has accepted it, but where? Where do you see the change?
Just last week, we heard a podcast on Cricinfo, where the preeminent commentator in cricket, a man who has made a living because he can commentate, he basically said, "We are giving the consumer what they want We are trying to grab the attention of (as another commentator on that show quoted someone) the housewife going from the kitchen to the living room".  That's what commentators are trying to do and these are not any commentators, these are "The" commentators. If this is what the commentators are trying to do, then, who is doing the thinking, and where? I don't like the idea that some things need to evolve because they can happen on their own. There is no responsibility. Nobody is responsible for it. There is no one doing anything and making choices. Nobody has the responsibility to make any of those choices.
SJ: If there is a conscious effort…
KD: There isn't one right now in the IPL. The IPL is corrosive in that sense because it does not have any place for that conscious effort. They are too happy putting on their silly show. That's the real problem with the IPL. Allied with the massive amounts of money it brings in and what you once you told me about it forcing coaches change the way they coach kids, IPL is compromising something that is good. That's why I don't like it and there are consequences to supporting its existence. I don't think that means it is beyond redemption. I think it can change.
SJ: We will get to the redemptive measures, but this is something I have to ask you. A lot of people have asked you this on Twitter and on your blog etc, but in the interest of the larger audience of the show I have to ask you this. You have supported the general notion that no one should watch IPL. You have written about it on various forums. You said before IPL 6 that you won't watch IPL and other times, you have asked people not to watch IPL. People wonder why you still keep watching it…
KD: The idea is, if one has to keep arguing that one shouldn't watch it, then, one has to at least know what they are arguing about. I watch some of it. I won't stay up at night to watch it. I won't watch more than 2-3 overs at a time because it bores me. I do keep an eye on it and I observe it. People say, "If you don't like it, then don't watch it". That's not my point. My point is that it is bad and committing myself to what some people may consider a cardinal sin, which is to actually make an argument, which is why we, more people than just me, shouldn't do something. Now, if the counter-response to that is, "Why are you telling us that?" then, I don't have a response to that. If your response to someone that says, "Before you want to cross the street, look left and then you should look right because cars are driven on the right hand side of the road in the U.S." is to say, "Who are you to tell me that?" then it's just silly, isn't it? That's not really a serious response. I am actually amused that a lot of people think it is some kind of clever point they are making, but they are not.
SJ: I agree that if you are going to criticize something, you have to give it the basic common courtesy that you watch it before you criticize it.
KD: What are they questioning then? They are basically questioning the very act of criticism itself. Is it their point that no one should ever criticize something they like, or no one should try to persuade somebody else that they shouldn't do something? Is that really their argument?
SJ: [Laughs]
You mentioned that IPL isn't beyond redemption. What are the things it could do that would redeem it in your eyes.
KD: I think actually IPL is uniquely placed to innovate in the T20 game. So far they have borrowed whole and sole from what they did in England in 2003. The real innovation in the T20 game happened in county cricket, in England, despite what Lalit Modi has tried to say.
Firstly, I'd say they should not give a side 10 wickets over 20 overs. May be 4 wickets over 20 overs. Or, at least give one bowler the opportunity to bowl 8 or 9 overs.
SJ: How about no limits? You can have 2 bowlers bowl 10 overs each, if you want.
KD: Perhaps. That might work as well. About 8 or 9% of the overs in a Test match is bowled by non-specialist bowlers. In a T20 game, about 30% of the overs are bowled by part-timers. So, a really good bowler is not that valuable. If you look at the difference between the economy rates of specialist bowlers and part-timers, there isn't much.
SJ: But even in a T20, you have the benefit of having bowlers that can strike. So instead of just looking at economy, you also have to look at strike rate. So, if you two bowlers who are strike bowlers who can bowler the entire 20 overs, that substantially moves the pendulum in the bowler's direction, doesn't it?
KD: Perhaps. Even if you have Steyn and Muralitharan bowling at 10 batsmen over 20 overs, it's still a problem to understand the merits. Is he really striking, or the batsman is loosing patience because it is not in the batsman's interest to play the ball in any plausible notion of merit? They have to reduce the number of wickets available to batsmen and for IPL this might actually be good, because it creates a greater opportunity for the star batsmen but it will also come at the cost of making the game look a lot less like cricket. Or you could have 15 fielders, I don't know, that might work.
SJ: Okay, let's wrap it up. Where do you stand on all of this? The first concession you would want is the general acceptance that T20 is not cricket and is a different sport altogether.
KD: I think that's a fact at this point. I hesitate to say that "Well, they all need to say that they accept T20 is a different sport", I don't think it's that. They need to act like that's the case, which means then that you have to think. You have to think about what's going on.
The most fascinating thing I have seen in the T20 game is Rahul Dravid's debut (T20) in England when India toured there in 2011. I was listening to the commentary and I also I had Cricinfo on. He hit three consecutive sixes in that game and people were stunned. Rahul Dravid? Hitting 3 consecutive sixes? I was stunned that they found it surprising. This is a guy who has scored 10,000 runs in two separate formats of the game and they are surprised he could hit the ball in the air 80 yards.
If you actually look at that innings properly, he played 2 balls properly. Third ball he tried to swing across the line to Stuart Broad and he missed the ball. Fourth ball, he tried to swing again and got an inside edge to fine leg and go a single. Then, he faced 14 balls from the spinners. He slogged at 10 of them and connected with three, properly enough for them to go for six. What are they surprised about? If anything, they should be surprised about the fact that someone like Rahul Dravid, with his ability only connected thrice in 10 balls. It was a very interesting and very strange debut which was seen extremely conventionally. I think the Cricinfo BBB guy said, "I can't believe my eyes that he hit 3 sixes." Why can't you believe your eyes? What are you using them for? Watch what's going on and talk about it honestly. Don't be lazy and depend on what you are used to saying about Test matches and then regurgitate it.
SJ: In another sense, T20 needs to be seen through a different prism and not the Test match prism and vice versa,
KD: No, it shouldn't. I don't think Test matches are seen through the T20 prism, except nowadays, if there is an exciting 5th day finish to a Test match, they no longer say, "Oh, what an amazing finish!" They say, "What an amazing finish. Take that T20." There is a constant siege mentality. Every time there is a flat wicket, which happens very rarely if you look at the numbers and tabulate them, "Test cricket is under threat".  There is some sort of marketing/economic logic to that sort of fear. It is also overstated as a factual matter.
T20, we have played it for 10 years and we have played 400 IPL games, and we don't have the first clue as to what's going on. That's not because T20/IPL is some mystery. It's just because we are too happy, too smug, and too comfortable talking about in terms of actual cricket, which it is not.
SJ: Alright. On that note, thanks a lot for coming on the show Kartikeya.
KD: Thanks for having me, Subash.
SJ: Cheers!
—
Download the full episode here.