Couch Talk  92 (play)
Guest: John Wright

Host: Subash Jayaraman
Subscribe to Couch Talk podcast on iTunes. Also available on TuneIn Radio and YouTube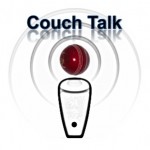 Subash Jayaraman (SJ): Hello and welcome to Couch Talk. Today's guest is the former India and New Zealand head coach, John Wright. John talks about how the roles of a coach changes when coaching a national team as opposed to a T20 franchise, the various qualities of a good coach, his experiences coaching the Indian team and his relationship with then India's captain sourav ganguly amongst other things.
Welcome to the show John.
John Wright– Thank you very much.
SJ: It is my pleasure for having you on.
You have been the coach of two test playing nations, India and New Zealand, and also the head coach of Mumbai Indians last year and you won the IPL. How is being head coach of a national team different from being head coach of a T20 Franchise?
JW: There are differences. The thing that I noticed the most with the IPL is that, you come together very quickly. Most of the big players from overseas arrive 4-5 days before the tournament. You have got your india-based players, lot of them are invovled in domestic cricket till a week before the tournament. So, you have to come together very quickly. Also, you have limited time to work together. The big thing is getting know each other and get settled as a unit. That was the biggest challenge.
SJ: In terms of day-to-day operations with a national squad and an IPL squad, is it very different?
JW: Well, the IPL is [of] very short time frame and we are very lucky with our franchise, the Mumbai Indians, in that we have good support staff. It's a big support staff, probably, bigger than anything that I have worked with. We are well resourced. Anil Kumble, who's got huge knowledge, he is my boss; he is the team mentor. He is really [the link] from the [team] management to the owners and I report to him. We have 5-6 staff, with 2 physios, 2 fitness trainers and 2 assistant coaches, with Jonty Rhodes as the fielding coach. We are well resourced in that area and because we play so regularly, a lot of the IPL is about getting fresh for the next game, and so you need that help.
SJ: And how does that differ from a national squad then?
JW: In IPL, everything is in a short time frame, and there is more urgency. When you are with a national squad, you have a lot more time to get to know each other and you're generally working over a period of a year. You have breaks between series. So you can plan and prepare accordingly. Whereas in IPL, you do a lot of work beforehand, working out your combinations etc., and it's a matter of getting everyone together physically. It's important to get the momentum going.
I was really impressed with the IPL as a league. Every game was a big game. You look at the opposition and think, "How do we beat these guys? Big game, huge crowds." I just think it was a great league and it was hugely exciting and there is a lot of pressure there. The turnaround is so quick, at the end of the 2 months, we were all exhausted but as a league, it's a tough league. It was great to experience that. I'd hheard a lot about it. Obviously, having a successful first year was very rewarding but it's a tournament that tests you in a lot of different ways.
SJ:Let's talk about the two national sides you were the coach of: India and New Zealand. How would you describe your experiences with both these teams, in terms of the teams you had to play with and the respective administrations, and the results you got out of the teams?
JW: They were both quite different. Perhaps, from a personal perspective, the way I coach probably doesn't change much. I'm much older now and a little bit more experienced now in coaching terms than when I fist took over the Indian team. I suppose the Indian experience was when I made my mark as an international coach. Being the first foreign coach, there was a lot of skepticism to see whether it would actually work and we worked hard for 1-2 years hoping the results would go our way. We started to gather some momentum and I was very fortunate to be working with some wonderful players.
We had a tremendous group; 5 or 6 senior players – Sourav (Gangulyu), Rahul (Dravid), Anil Kumble, Javagal Srinath, Sachin (Tendulkar), (VVS) Laxman. You don't work with better players than that, and of course, then the young brigade coming through: the Harbhajan Singhs, Yuvraj Singhs, Zaheer Khans and the Virender Sehwags. So we blended as a team; we learned to play as a team. We were really like a big family. I was an outsider in many ways and that was perhaps helpful for I had a lot of trust of the players I worked for. I cared a lot about them. It was wonderful to experience Indian cricket from a very privileged position of being head coach, albeit a foreigner for the first time. I look back on that period in my cricket career with huge affection.
SJ: How was it being with the NZ team, the team that you grew up idolizing, playing for, and then becoming their head coach?
JW: The siutation was different, perhaps. They had a bad run, and they made a change about 3 months out from the World Cup (in 2011). So I came in to replace Mark Greatbatch. We had a short build up going in to the World Cup. I had been working for NZ cricket for some time but it was in another capacity. It was good to get the opportunity to coach NZ.
The first focus was, we had a Test and ODI series against Pakistan and it was straight to the World Cup. The team had a lost a number of ODIs to India and Bangladesh and were in a low ebb. I was doing some of the same stuff you do as a coach; Getting yourselves established, the players get to know you a little better, and you get to know about the players. It was a bedding in process and then it was, obviously, going to the World Cup. It was great to coach your own country, it always is. We were very pleased to make the semi-final and obviously, disappointed to not make the final.
They were two different enviromments for coaching. The Indian one was one where there was a lot at stake. You were generally left to your own self. I had a very small support staff. I had Andrew Leipus, the physio and myself when I first started, and later on we were joined by Adrian Le Roux. There was only three of us. We were virtually given a free hand. We knew very well that results was all that mattered. The New Zealand environment was a little bit more modern day with more reporting, reports etc. Different environments, but to be honest, my philosophy as a coach has always been very simple. It's really that 'You have good selection, you emphasize hard work and emphasize things like 'Team is first" and values like honesty and hard work don't really change wherever I coach I suppose. I'm older now and probably know better about how I work best and [the values] are important to me wherever I coach.
SJ: You had different levels of success with the two national teams. What does it take to be a successful coach? What are the basic tools one must possess to allow them to be successful in their coaching endeavors?
JW: First of all, you need to have great passion for the game and for people, and the players you work with. Knowledge of the game is very important. I had a long playing career and then I had a period of time in business in the corporate world which was hugely valuable, helping me in my progress as a coach. It gave me a different perspective and you learned about things like setting goals, missions, values, etc. I had some coaching mentors – Bob Simpson was someone I always spoke a lot with. I spoke a lot with as many coaches and players as possible because you learn so much from your fellow players and coaches.
But really, I think, to simplify things is very important. There is a certain way to approach every player. Every player has a certain key that you are trying to unlock to get the best out of them. It's the same with the team, you try to work out how the team works. So you work on two levels – on an individual one-on-one basis and at the team level. Cricket is all about making runs, taking wickets, holding catches and getting the run outs. I always think the scorebook is a valuable tool because that tells you what actually happens with the numbers. Every coach is different. Every coach has a different approach. You have to be true to yourself.
SJ: A coach can be a technical one, some one that handles the players' techniques (batting, bowling etc.) or someone that has excellent man-management skills, or combination of both. Depending on what kind of team you have, I am assuming your approach would be different. How did you approach it when you came to India where you had a lot of senior players, as you mentioned, where as in NZ you had a young core of players rather than too many veterans?
JW: Every team goes through stages. That's one of the first thing you have to assess where the team is at, where the players are at, and identify where the biggest differences can be made, and where you can help the most. For instance, there was a big group of senior players with the Indian team who had been playing for a long time along with some very promising youngsters. There, we very much concentrated on idenfying everyone's roles and then, to play as a team, as a team that fought, a team that never gave in, and was about what was required to win games when we travelled overseas.
With New Zealand, they were in a state where they had lost a lot of games, and weren't playing one day games particularly well. We had to change the way we trained a little bit in order for us to have some success at the World Cup. With the Test side, it was little different. It was just a matter of, coaches can only do so much. The players actually play the game. That's important. It is really about creating the belief within the individual, and the squad and then preparing accordingly, helping them and teaching them on how to improve and how to get results.
You sit back and you make judgments on "where do we go to now?" and you work through that with your players because they will have their own views. It's a matter of helping them become better. There are all sorts of things that go in to it: man-management, the teaching component, and the standards you set.
SJ: You have coaches that are pretty hands-on like in the case of Gary Kirsten. He was always involved, you could see him during the team warm up etc., and then you see someone that is slightly more hands off, such as Duncan Fletcher who is a bit more in the background. I guess it may depend on what kind of team it is, and what kind of personality you are, but is it possible for a coach who is hands off, who then gets a different team and is required to be hands on coach? Can you tell from your experiences of situations where you had to switch from hands on to hands off, depending on the players and the team?
JW: You have to be mindful of the team you are coaching and the individuals you are coaching. For instance, you will be a bit more hands on with the youngster that is coming in to the team than perhaps with someone who knows how to bat, someone like a Rahul Dravid or a Sachin Tendulkar. There is no need to interfere with the technicalities in that situation. With a youngster, there might be something you could help with in that area. It's really either forming a relationship with the team or the individual and working out from your perspective as coach where you can help most and make the biggest improvements that at the end of it, the individual/team performs better. Some times, it requires a hands on approach, and some times hands off. I've always believed that when you preparing to play cricket that is full on, I like to give the players their space so that they can relax and enjoy, and kind of think about it in their own way. Generally, I found particularly with India that I was thinking about these things to constantly find out how we can get the best out of the team/indivdual so that we can get the results for the country that we represent. That's one of the great challenges of coaching.
SJ:The main person in the team is the captain. How does the person who's the cpatain and their personality infuence your role as a coach? What sort of characteristics that you find comfortable to work with, in a captain to carry out your job, with respect to someone like Sourav Ganguly or Ross Taylor?
JW: I've always felt that the captain is the most important person in the set up. He is the main man. It goes without saying that the coach and the captain must have a very good relationship. Otherwise, you are going to struggle. You have to have the trust, the openeness and you have to be able to work together. You may be different in character and in personality, but that doesn't really matter. It's important that you forge a working relationship and you can trust each other because you have to work so closely.
Captaincy is about having the ability to lead and therefore, it is very important from the coaching perspective that you understand how your captain wants to lead. Some, for instance, want to take total charge and want to do most of the talking at the team meetings. Others may want more involvement from the coach or perhaps, other senior players, and you have to work that out. But, it is very important that the relationship is strong and is honest, and there is trust between the two.
Generally, you find during the life cycle of the team, if the team isn't going very well, either the captain or the coach will be the first one to go. Whoever remains, it will be their turn the next time if the situation doesn't improve.
SJ: So then, how was it – your personal experiences – dealing with Sourav and Rossco?
JW: I had great relationship with both of them. They're both very good friends [of mine]. Sourav and I were together for 5 years. We worked together, we were different and that's very well documented. Some times we looked at things differently but he's someone I still keep in touch with. We still have a laugh about things. He is a very dear friend of mine and he did a great job. I think we complemented each other. He generally left me in charge of preparations off the field and I let him be with his tactics on the field, and suggested – he was quite happy with me making suggestions but only if he led in his way. I think that's very important.
Ross was a young captain. It was his first opportunity. I thought that he had huge potential for the job.
In both cases, we had a lot of trust and worked well together. In that respect, I had great experience of both working with Sourav and Ross.
SJ: You look around other professtional sports and professional leagues, and you see someone like Sir Alex Ferguson who was the coach of Manchester United for 25-26 years, and you see in MLB and NFL in the States where head coaches last for more than a decade, but you don't see that in Cricket. Is there a shelf life for a cricket coach, especially in a national set up?
JW: I have always been very envious of first division or championship league manager in England, and perhaps, a NFL coach in the states. Although there is a lot of travel domestically, I'm not sure there is quite the time away that international cricket requires. We go on long tours, and particularly if you are a foreign coach – over the 5 years with India, I only had a month at home in New Zealand with my family. The constant international travel, I think, is the toughest thing. One of the toughest things about the Indian job was the loneliness of the job, being away from your family and kids for long periods of time. I think that the merry-go-round of travel makes it more difficult. For coaching any team for long periods, it good to have a domestic base. That was certainly one thing I enjoyed about the NZ coaching set up. When you weren't playing, you could go home but if you're a foreign coach, you couldn't get that luxury.
SJ: I want to talk a bit more about your time with the Indian team as their coach and take a couple of questions from listeners. First one is from Benjamin. When you went in as the head coach, what was the biggest challenge for you?
JW: The biggest challenge for me, I felt, was trying to prove to everyone other than the players – because they were so wonderful to work with – that a foreign coach could actually work in India, because there were so many skeptics saying that this will never work. "There was no way someone, particularly from New Zealand which is not a well known cricketing nation in terms of strength and be the head India coach." I always felt that pressure a lot and even after 12 months on the job when there was a change in the board set up, there was a lot of speculation that both Andrew Leipus and myself would be replaced. So surviving that was the biggest test and the boys were just fantasitic. They were eager to learn and helped me stay in the job and gradually we started to have some success, and things went our way. People started to think, "well, it is possible for a foreigner to become the coach of the Indian cricket team." So, that from my point of view, when I look back on it, was the challenging aspect of the job, to actually proving to everyone that it could work and also proving to myself that I could help achieve and survive in the job.
SJ: Since you left the Indian set up, we have had Greg Chappell, Gary Kisrsten and Duncan Fletcher who are all foreign coaches. This is question from listener Balajhi: What does a foreign coach has to know about the Indian set up and the Indian team to be successful when he takes up the job?
JW: Well, it's not too complicated. It's really the skill of the coach to able to come in, and have the knowledge and gain the respect of the players so that they feel you can make a difference. Coming in as a foreign coach to India now a little bit more accepted than it was when I started. You always have to be mindful of the environment you are working in. Some things and some countries are perhaps a little different from the last enviroment you were coaching in. Your values may not change, the way you do your job may not change but you have to be mindful of the country you're working in. Also, we talked about this earlier, it's about where you can apply your coaching knowledge to make an individual player or a team improve.
SJ: You mentioned that when you first took up as the head coach, it was just you and Andrew Leipus. Now you see the size of backroom staff – for example, England have 12-13 including Andy Flower, India have more than half a dozen etc. What becoems then the role of the head coach when you coaches for batting, bowling and fielding, and you have a masseuse, physiotherapist and someone to talk to…
JW: I'm not quite sure of that. As a coach, I've felt that you always have a small team. I'm more comforatble with smaller teams [of backroom staff]. My ideal staff would be 6 or 7. In the IPL, I was comfortable with the number that we had which was about 5 or 6 that was traveling with the team. I like suppport staff with the right chemistry. You have to get that right. You get people in the staff who you can trust, and I'm looking for people with right attitude, right demeanor, who are positive, have a smile, who like to get up in the morning and go again, and work hard. To give the players the right enviroment for them to perform, you need a harmonious support staff that are excellent in the roles they do, and gets on well as a group together.
SJ: I just have a couple of questions and we can wrap this up John.
There was this legendary NFL coach Jimmy Johnson who used to say that he treated his super star players as super stars and would cut them some slack in training and practice sessions where as he'd drive the role players or the lesser stars a little harder. Did you take that sort of approach? Because you had such huge stars in the team that you walked in to, as the coach?
JW: Not initially. I think early on – we are talking 10 years ago, we all did it. We ran together, we did everything together. That approach is very important but it depends on the enviroment you are working in, a little bit.
That was one of the interesting experiences with the IPL where by, you had different players from different backgrounds with different training measures, etc. I found that in that environment, you had to do things a little bit differently. Since you were playing regularly, perhaps, one player didn't need to practice regularly etc. That's been a learning experience for me and I'm still learning about that myself. One of the most important things is that whatever the team agreed to – the team protocols/values, they have to be kept together. From training perspective in certain evironments, especially in the IPL, you have to make sure it's suited for the individual players because you want them fresh and eager going in to each game and it was certainly something that I was mindful in the IPL enviroment
SJ: Last question comes from listener Swapnil, and this perhaps on the minds of a lot of the Indian listeners as well: Is there any chance john Wright would consider coaching India again?
JW: I think I'm getting a bit long in the tooth for that. I don't know! I'm absolutely thrilled to be back working in India, with the Mumbai Indians. I'm so happy to be back there. I have so much affection for Indian cricket. Not only for the players, groundsmen and the administers that I had worked with and the friends I made with the fans, I have never forgotten the experiences I had. They were the most reqrding experiences of my entire cricketing career both playing and coaching. So, it's great to be back.
I have always followed the fortune of the Indian team ever since I finished… The cricinfo country tab is always on the Indian country site. That comes up first, keeping up with how things are going. Old habits die hard.
I don't think that will ever happen but who knows? To be back working in the IPL, working for Anil Kumble – who I used to coach, now my boss. I think that's a great experience whensomeone goes past you is enough. It's great to be back but I certainly appreciate the relationships I had with the Indian fans and the players and it's been wonderful for me.
SJ: Alright. On that note, Thanks for coming on the show John and thank you so much for all that you did with Indian cricket.
JW: Thank you. It's a great pleasure to be on your show.
SJ: Cheers!
—
Download the full episode here