Couch Talk 90 (play)
Guest: Hari Surendhra, Freelance TV Cameraman
Host: Subash Jayaraman
Subscribe to Couch Talk podcast on iTunes. Also available on TuneIn Radio and YouTube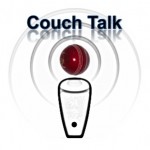 Subash Jayaraman (SJ): Hello and welcome to Couch Talk. Today's guest is Hari Surendhra, who is a cricket TV cameraman. He talks about how he got into the profession, the demands on his family life as he spends months covering cricket, the grind of setting up before a cricket match, memorable on-field moments that he has covered amongst other things.
Welcome to the show, Hari!
Hari Surendhra– Thanks, Subash. Glad to be here. Thanks for having me.
SJ– My pleasure.
You have a degree in cinematography. You worked for 5 years with ISRO as a cameraman, and then with TVI in Delhi. From there on, how did you come into the career of covering cricket as a cameraman?
HS– You know, I was not trained to work on sports at all. What happened was, as you said, while I was working with TVI, there was this production house that produces only sports – TWI. They had set up their office right above the office where i used to work for at TVI. Since it was in the same building, some of the guys who were working in TVI went and joined that company. And then, gradually, I got to know other people as well. They offered me to come and work on sports.
Initially, i was not into covering cricket. I was doing stuffs like profiles on players and features on players – stuffs that happen away from the ground. Gradually, I gave it a shot on working on the OB cameras – outdoor broadcast cameras. That is how I got into live coverage of cricket.
SJ– Currently, you are a freelance cricket cameraman, right?
HS– That's right. There are quite a few companies that cover cricket for various other channels. Basically, what happens is that whenever there is a series happening…  and since ours is a niche kind of market, not everyone can work on cricket overnight. So, since there are very few people who are experienced in covering cricket, these production companies know us very well. in fact, world over, they know that these are the people who work on cricket. When a series on cricket comes up, they offer us the work. They say, "Would you be available to work for us?" then, we go and work for them over that period of time. There are some coverage done by the channels themselves.
In India, we have channels like ESPN, Neo Sports and TEN Sports. These are the television channels that broadcast cricket in India. of late, they have been covering cricket by themselves. We sometimes go and work for the channel directly as well.
SJ– I want to go back to the point you mentioned about TV channels hiring experienced cameramen for cricket. How do you get good at covering cricket from cameraman point of view. What do you mean by that?
HS– Initially, when someone comes out to start working on cricket, we have dedicated cameras which stick only to the pitch, stump-to-stump and never moving away from there, and we have cameras which shows close-up of a batsman or a bowler, we have cameras covering from mid-wicket, we have cameras which does the spin vision and we have cameras which go all around showing the crowd. For me, in my case, that is how I started. I went in and started on these cameras which are not too important so to speak. You don't need much skill to operate those cameras.
SJ– Such as crowd shots?
HS– Yes, crowd shots or the wicket to wicket ones – ones you see from a bowler to batsman – when a bowler bowls, the camera zooms to the batsman. That is one of the simpler cameras in cricket. Initially, rookie cameraman comes and works on those cameras. Once you get a feel of it, you move on. Obviously, when you are covering cricket, you are listening and covering stuffs which are happening in the broadcast. Depending on how fast you pick up the skills, you are given opportunities to work on other positions. That is how it works.
SJ– You've been covering cricket for more than 10 years now?
HS– 15 years, yes.
SJ– In these 15 years, what has been your progression from a rookie cameraman doing crowd shots or transferring from bowler to the batsman to where you are now?
HS– For me the progression has been really good and I am happy about it. Initially, I started doing the bowler- batsman camera. I gradually went on to other cameras which were doing only close-ups and stuff like that. Then, I got to this camera which follows the ball. That is a bit tricky because when you start working on that camera, you couldn't afford to miss the ball. Obviously, once you keep doing the same thing over and over again for the whole day, especially when you are doing it on a Test match for 5 days' stretch, you stick to a pattern. It becomes easier. Then I got into super-slow-mo camera where you have a ball tracked right from a bowler's hands to a batsman. That is another challenging camera which is very interesting too. Obviously, it is a replay camera.
We have cameras which are live cameras and cameras which are replay cameras. Live cameras are cut online as they happen. Those are cameras which are very crucial because we cannot afford to miss the ball on those cameras. You cannot jerk-pan and you should be very careful handling them. But in the replay cameras, you can afford to miss things. You are not expected to, though. We do have 4-5 different positions that are manned by replay cameras. In case you miss a ball from one position, the director can always choose to show from a different angle.
SJ– When I was in West Indies to cover the West Indies – New Zealand series for cricinfo, I had the opportunity to meet you and you gave me the chance to put on the headphones and listen to what the producer is saying, what the commentators are talking about and how the whole communication process happens. Can you throw some light on that?
HS– It is quite interesting how the whole coverage works because we, as cameramen, we wouldn't know what is happening unless we have a clue about what is being shown. For example, from a  cameraman's point of view, when we are covering it, we have instructions from the director who is the guys handling the whole coverage. He is handling different departments at the same time, like he has cameras to control, he has replay engineers (called as EVS Operators), he needs to control the graphics, and he needs to control the commentators. He has so many things to control. We, as cameramen, we have to listen to commentary as well. On one side, we do hear the director all the time, and get requests for specific shots at times, in fact most of the times. And we have commentators talking at the other side; they talk about so many things. We keep track of those and we know that we need to show what they are talking about. So, we offer shots to the director. As the commentator is speaking, the director has the option of showing what they are talking about. That is how it works about.
We get to see what is going on air, as well. On the camera, we can also see what is being put on air. We call that "the return video". We always see what is being shown. Once we know that a particular shot has already been offered by a particular camera, we can always move on. It is a job where you need to multitask. That is the reason that I said earlier that it is a niche job, not every cameraman can come and operate a cricket covering camera overnight.
SJ– You said you have done it for 15 years now. What is the effect it has on your personal life? if you go on a tour, it might be 2-3 months till you come back home. So, if you have a family with wife and kids, especially young kids, how do they deal with it and how do you deal with it?
HS– I am married and I do have 2 kids. We do miss family, friends, occasions and so many things when we go away on these tours. That is my job, so we have to come to terms with it. The same things applies to cricket players, and most of the people involved in cricket, doesn't it? That is one negative thing about it. At the end of the day, once you have finished the tour and come back home, nothing can beat that feeling.
SJ– How many months or weeks on an average in a year do you stay away from home?
HS– Initially, I used to travel for almost 6 months an year. Once I got married, I did cut on that. That is another advantage being a freelancer – you can so "NO" to the jobs being offered. Gradually I cut it down to 4 months a year.
SJ– The obvious question is why you wouldn't take up camera work with someone who allows you to stay home pretty much all throughout the year. What keeps you motivated in covering cricket matches all around the world which makes you stay away from home 4-5 months a year?
HS– I would say that the main motivation for me would be the thrill of being present in a ground filled with 40000-50000 people. That is a great feeling. We enjoy our job as well. There are lots of people who don't enjoy what they are doing. In our case, we enjoy what we are doing. It obviously pays well, as well.
SJ– What is the general grind when it comes to preparing for a broadcast? Say, when you land in Jamaica to set up for a Test match. Do you get to the ground a day or two in advance and start setting up everything, the wiring and the rest? How does that work?
HS– Normally, we reach 2-3 days in advance before a match starts. We have lots of equipment which come in. We, as cameramen, have the responsibility to rig the cable, which is quite a job which takes about half the day because we need to rig the cables throughout the ground which would come to 3000m length. We need to lay the cables for various cameras around the ground. In a typical scenario, we would use 25-30 cameras depending on how big the series is. If it is a series in India, we use about 25 cameras including manned and unmanned cameras. We have 50% cameras being manned and the rest unmanned.
SJ– For example, unmanned would be the ones lined up with the crease for run-out decisions etc?
HS– That's right. We have 4 cameras which are pointing at the crease where we see the run out replays. Those are the 4 fixed cameras. We have these cameras for HawkEye which too are fixed and unmanned. There are cameras called the "Beauty cameras". We have the stump cams. These are all unmanned.
Then, we need to label the boxes that we are using and make sure that our gears are all marked up so that we don't mix with other gears. Once we get to a different venue, we use the same gear because it is marked now. We make sure that it is all in working condition. We carry the boxes wherever our positions are, rig those cameras and make sure it is working.
The day  before the match, we actually do something called the "facilities check". We make sure that all the cameras are in tune with other departments. We have the AVS department, the graphics, the commentators. We make sure that everything is working. We (make sure that we) have proper talk-back, we have commentary in our ears, we have director in our ears and we can check that we can talk back to the director. Now, we have the DRS in some of the countries where it has become mandatory. For us, the cameramen, there is a bit of pressure to get most of the play; we couldn't afford to miss too many balls especially when there is an LBW decisions referred. We need to make sure that we have close tracking of the ball hitting the bat or the pad. If there is a thin edge on the bat, we make sure that we get the ball in frame for that.
SJ– In the setting up of the DRS cameras, the HawkEye cameras, the HotSpot cameras wherever applicable – does that also fall under the preview of all the cameramen before the Test starts, right?
HS– To an extent, correct. We are not involved with the HawkEye cameras because HawkEye does use some of the cameras that we have fixed on the pitches. We have some cameras like the LBW mat cameras which is unmanned. We just fix it on the batsmen, so when you see a replay coming through the HawkEye which shows the trajectory of the ball, it is superimposed on our camera which is a mat camera. HawkEye insert a strip on the pitch to show where the ball has pitched. That is done at their end. We make sure the cameras are set up stump to stump right before the match starts, in co-ordination with the HawkEye guys. We make sure that the cameras and HawkEye get the shot that they require to use whenever necessary.
Hotspot cameras – we are not involved with HotSpot cameras because it is a totally different technology, and there are specialised people who come and do it. so, we are not involved with that.
We also have the stump mics in our ears and we make sure that is working alright. We just make sure that everything is working and we are good to go to cover the match the next day.
SJ– Do you have a preference between covering Test matches and limited over internationals like T20s and ODIs?
HS– It may depend on individuals. Personally, I prefer to work on Test matches which is quite exciting because there are so many things happening. That is actual cricket, isn't it? Test match is real cricket. Obviously, you are challenged even as a cameraman. For me, who is tracking the ball from a bowler's hand to a batsman, you got to know the line and length that the bowler is bowling. These are challenges. Sometimes, a bowler is bowling different types of ball but you have to make sure you capture them all. There are thin edges that go to fielders who are close to the batsmen – you have to capture all these things. These are all very challenging.
SJ– To do that 5 days in a row where you are focusing on 450 deliveries atleast in a day, spread that over 5 days – you are concentrating a lot more than the players, basically.
HS– That is right. Even the players, they get to play in only 2 innings whereas we are there for all the innings. I, personally, am not complaining. It has its own pace, the Test matches, isn't it? We do get to relax a bit. We look forward to what is going to happen next. It is quite exciting covering a Test match.
SJ– You have covered several Test match series, ODI tournaments like Champions Trophy, you have covered IPL. What are some of the more memorable cricket, something that sticks in your mind – important events and stuffs?
HS– I wouldn't remember too many T20s or ODIs to be honest. The most memorable series in fact, it is not one Test match, it was a series we covered between India and Pakistan when Pakistan toured India in 1999 after a long gap. That was one of the most memorable series I would say we had covered. The first match was played in Chennai, Pakistan won the match. The reaction from the crowd was amazing, which we didn't expect as well. They gave the Pakistani team a standing ovation, which was amazing. It was emotional too for us covering that match. That is one thing. In the same series, we had Anil Kumble taking 10 wickets in the Delhi Test match, which is another memorable game. And then, there was another Test in the same tour, the third Test which was played in Kolkata where we had 80000 people watching the Test match. Sachin was given out run out. He never expected the ball to come and hit the stumps. That was the moment when the crowd went berserk and they started throwing missiles on the Pakistani players on the outfield. Police had to clear out the whole stadium before they completed the play. That was another memorable game.
Another one is again a Test match, in Antigua. We were covering the Test where Brian Lara scored 400 runs in the Test match against England. That was a memorable match, too.
SJ– How do you think the camera technology has evolved in the last 20-22 years that you have been a part of it? How do you think cricket coverage and how it is being presented to the audience can be improved?
HS– Tremendously. The improvement is amazing. Initially, when we started, we had lesser number of cameras. Now, we have cameras like ultra-motion, spider cam, steady cam, and what not! Obviously the standard of coverage has improved a lot. Now, the coverage is done in high definition, which is amazing. We infact covered a match in 3D too on one of the IPLs couple of years back. IPL 3 I think. Technology has improved a lot. To make it much more interesting for the audience sitting at home, people have been trying to cover it from various angles which we are not used to watching from. For example – spider cam. Personally, I think the spider cam's angle is amazing. Then we have the ultra-motion cameras which are amazing- the kind of replays that you get to see is amazing.
SJ– There is a listener, Minal, who wants to know form you – which player has been the easiest to shoot while in action and which player is the most difficult to shoot while in action?
HS– Being a cameraman, it wouldn't make much of a difference to us. They are all the same. We know what to expect from a batsman. Obviously, when you are covering golf, you know the ball is going to come straight at you if you are on the green. In cricket you have to be ready for the batsman to hit the ball, as you never know where it is going to go. I would say everybody is the same.
SJ– Minal has another question as well. She wants to know how you mastered the art of taking the best pictures – the follow through of the bowlers, where the ball is headed as it is being hit, perhaps a fielder diving etc. players play in the nets to practice their skills. How do the cameramen practice to ensure that every action is captured?
HS– We don't have much practice at all. You just learn on the job. Ball by ball, over by over, session by session, you do it for the whole day. As you keep doing it, you kind of get used to it. It becomes a mechanical job. You gradually tend to master it.
SJ– One last question. How long do you think you can continue being a freelance cameraman? And, what is your plan for the future?
HS– As long as the motivation is there, I would say I would continue to do it. The other thing is, it is a well paid job. It is interesting being a cameraman. Not everyone gets to travel for free and watch the match, go and be there in a cricket stadium when the match is being played, especially in India where you know the kind of following cricket has. You feel privileged to be there in the ground and be paid for it. So, I wouldn't say that I would be quitting doing it very soon. I would keep doing it as long as my body allows it.
SJ– Alright! Thanks a lot for coming on the show, Hari. It was really nice talking to you. Good luck for the future!
HS– Thank you very much, Subash. Thanks for having me.
SJ– My pleasure. Cheers!
HS– Cheers!
—
Download the full episode here
Episode Transcribed by Bharathram Pattabhiraman