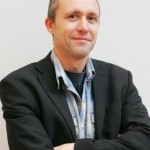 In this episode, Australian cricket journalist Peter Lalor talks about the reasons for decline in the standards of Australia's shield cricket including Aussie Rules Football attraction for the young Aussie athletes as the preferred sport, the impact of Big Bash League (BBL) and the Indian Premier League (IPL), Australia's recent tour of India, the squad selection for Ashes, Brad Haddin's role as vice captain etc.
Follow Peter on Twitter: @PLalor
You can download the episode by clicking on the link here. The podcast was first published on ESPN Cricinfo's The Cordon.
Subscribe to Couch Talk podcast on iTunes.
CouchTalk is also available on TuneIn Radio and select episodes on the YouTube Channel (ccTV).
Enjoy.
Credits:
Intro Music: Sampled, Mixed and Produced by Aravind Murali
Guest: Peter Lalor
Host: Subash Jayaraman
Episode transcribed by: Bharathram Pattabiraman