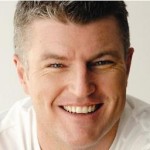 In this episode, former Aussie legspinner Stuart MacGill talks about bowling with Shane Warne, compares his style of legspin with Warne's, reasons for Australia's problems with finding Test quality spinners and the influence of coaching methods, and his recent endeavor in providing an alternative to cricket commentary with the Google Hangout show "Cricket Club".
Follow Stuart on Twitter @scgmacgill
You can download the episode by clicking on the link here.
Subscribe to Couch Talk podcast on iTunes.
CouchTalk is also available on TuneIn Radio and on the YouTube Channel (ccTV).
Enjoy. Abridged version of the podcast was first published on ESPN Cricinfo's The Cordon.
Credits:
Intro Music: Sampled, Mixed and Produced by Aravind Murali
Guest: Stuart MacGill
Host: Subash Jayaraman
Episode transcribed by: Bharathram Pattabiraman